Product Specification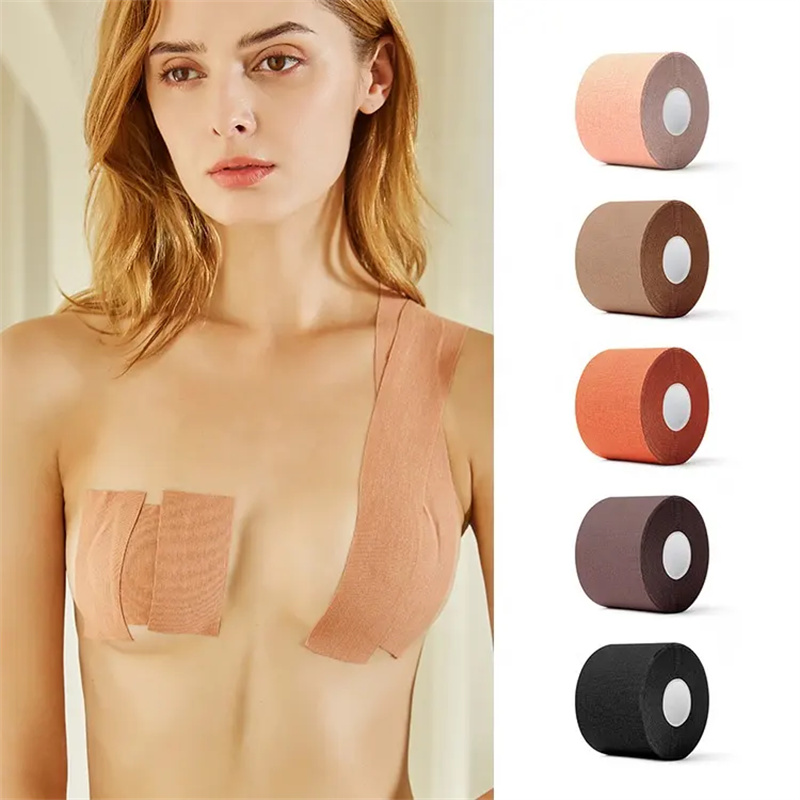 About this item
* Strong Hold & Adhesion: Our chest support for breasts provides a strong, waterproof hold that will last you all night! Our chest support for breast lift is dance-proof, no worries about it coming loose while out on the dance floor! * Breathable & Sweat Proof: Our chest brace support by Epic Elements won't fall off or come loose from sweating or movement! * Discreet & Natural Looking Hold: Our chest support lifting tape for large breast provides a natural looking body and shape and is so discreet it can be worn with ANY strapless or backless dress! * Stay in Place: With our chest brace tape by Epic Elements, achieve outstanding breast lift support with a natural & seamless look! * Multi Use Tape : Our chest brace by Epic Elements can be used in a variety of ways including breast lift! Wear it with ANY type of clothing & have no worries about anything showing!
Production Specification
| | |
| --- | --- |
| Name | Invisible Breast Lift boob tape |
| Province | zhejiang |
| City | yiwu |
| Brand | ruineng |
| number | Y17 |
| Material | Polyester |
| packing | Opp bag,box,according to your requirements |
| color | black, brown, skin, all customizable |
| MOQ | 1roll |
| Delivery | 5-7days |
Product Description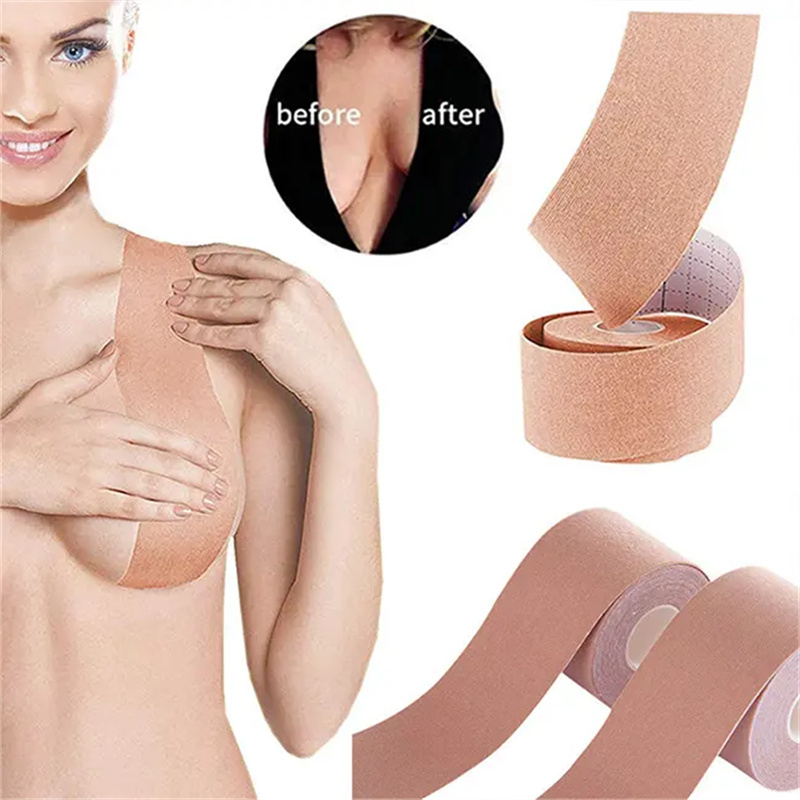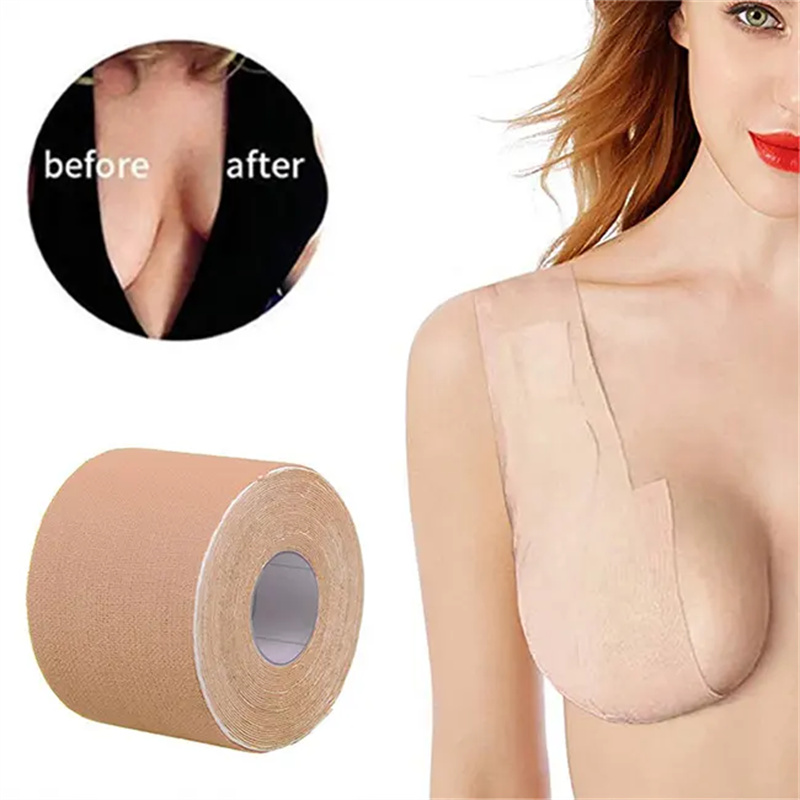 Popular New Designed Women Invisible Breast Lift Bra Tape Boob Sexy Nipple Covers Pasties intimates accessories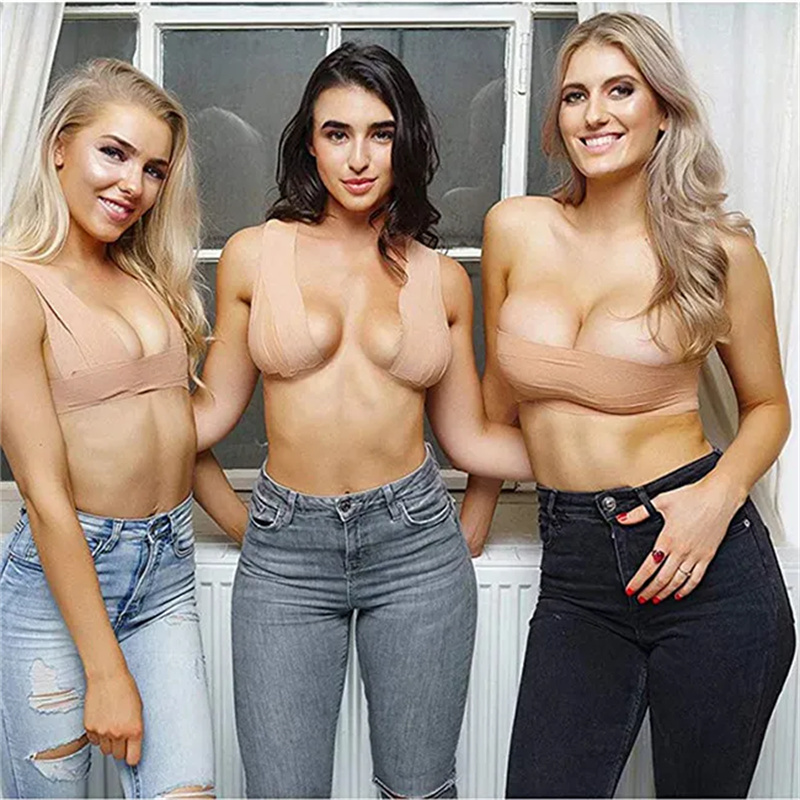 New Chest Supports Body Shaping Bra Tape Breast Lift Boob Tape For Wedding Dresses
Application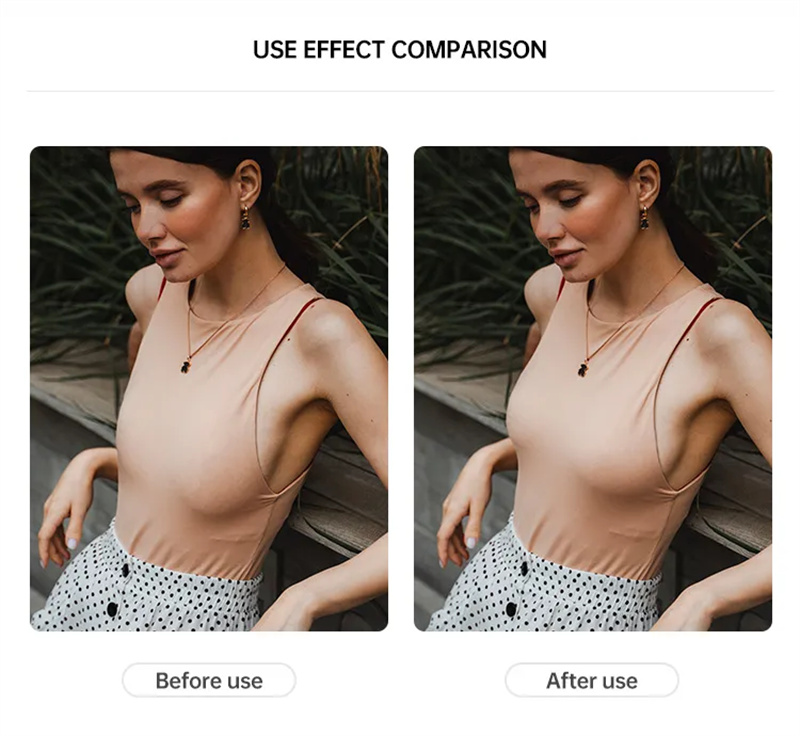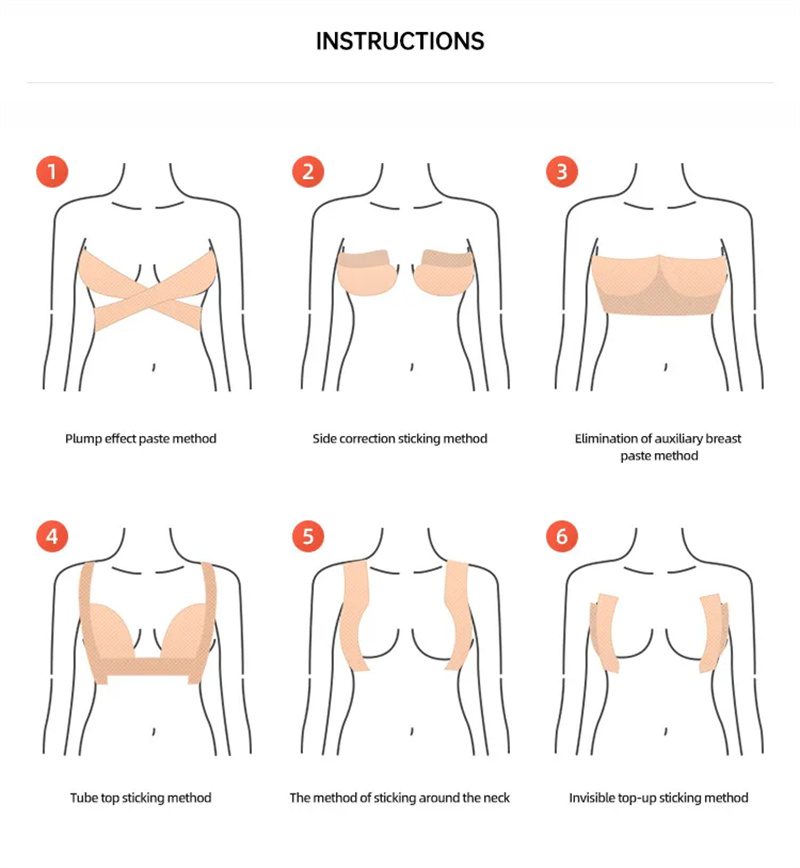 something about boob tape
This innovative product is designed to provide you with the support and lift you need to look confident and stunning throughout the day or night. It is easy to use, and it ensures that your clothing fits perfectly, without any fear of slipping or exposure. The tape is made from high-quality materials that are gentle on your skin. It is also waterproof, meaning you can wear it safely for hours without worrying about sweat or moisture ruining your outfit. Our Boob Tape is user-friendly, and easy to apply. Simply cut the tape to the required length, peel off the lining, and place it on your skin. Then, position your clothing over the tape and press firmly. You can also adjust the tape as needed, ensuring that you get the perfect fit every time. Our Boob Tape is available in different sizes, so you can choose the best fit for your body type. Our adhesive technology ensures that the tape will stay in place, and you don't have to worry about any discomfort or irritation. This innovative product is perfect for women with different clothing styles and body types, and it can be worn confidently on all occasions. Whether you are going for a night out, a wedding, or a special event, our Boob Tape will help you look your best while keeping you comfortable and secure throughout the day or night. So what are you waiting for? Shop now and get the perfect fit with our Boob Tape!
how to use silicone nipple cover
Silicone nipple covers are a great way to protect your modesty while staying comfortable during any activity. They come in various styles, sizes and shapes so there is sure to be something that fits you perfectly. Plus, they provide maximum coverage with minimum visibility of the nipples so you can feel confident in whatever outfit or outfit combination you choose. Whether for everyday use or special occasions, silicone nipple covers offer an easy and attractive solution for keeping nipples concealed. When using silicone nipple covers it is important to ensure proper fit and placement to get the best results from them. First start by measuring your chest area around the nipples with a soft tape measure if needed before purchasing one of these items. Then select a size most appropriate for those measurements and make sure it should contour comfortably around your body without causing any discomfort or pain when worn solely against skin contact alone. Make sure that once fitted securely on top of your breasts, all edges lay flat against exposed skin – having no creases or folds whatsoever - as doing this will also help keep everything properly concealed beneath clothing garments meant to be worn over them too afterwards as well. Also, when wearing silicone nipples for the first time, please be careful not to wear them for more than eight hours in a row. And pay attention to cleaning the silicone breast stickers to achieve the purpose of recycling. Also, when wearing silicone nipples for the first time, please be careful not to wear them for more than eight hours in a row. And pay attention to cleaning the silicone breast stickers to achieve the purpose of recycling. You can wash it with warm water, or use a special cleaning agent for nipple stickers, which can prolong the life of nipple stickers.
Company Information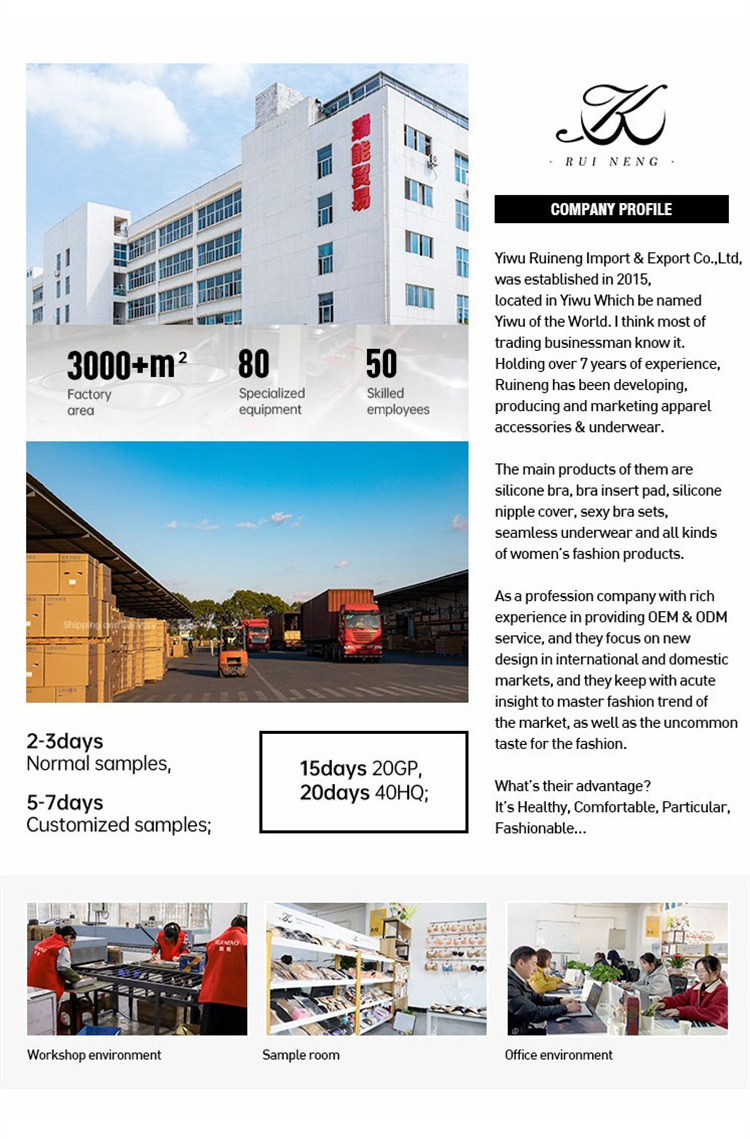 Q&A