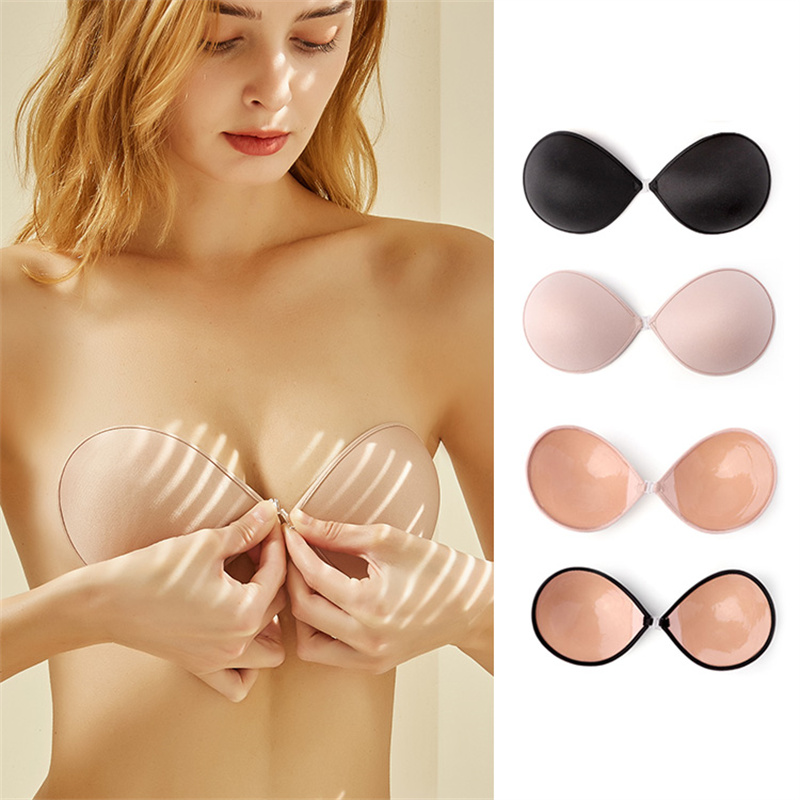 Round shape washable invisible sticky bra with front closure
Do stick on bras stay on?
When you find the right one for you, stick-on bras can last comfortably all day long! The two most important factors in ensuring they're secure is first by having the correct size. If the adhesive bra is too small, it will struggle more to support and stick to your breasts. Second, make sure to clean and dry the area before sticking the bra on! Emphasis on drying, because nothing sticky can last if it's wet. It is important to understand that if you are perspiring, extremely sweaty or have any sort of moisture on your body, your adhesive bra will not allow you to stick them on, and your glue must be completely dry before attempting to wear your cups.
How long do stick on bras last?
Naturally, the stickiness will decrease over time, but it's fairly common for stick-on bras to last about 30 to 40 wears. However, this does depend on how well you take care of it. Make sure to correctly put it away when not in use, clean your skin before wearing it, and don't get the bra wet! To help you narrow down your decision, we've found a best stick-on bras available online — and just in time for summer.
Best Stick-On Bras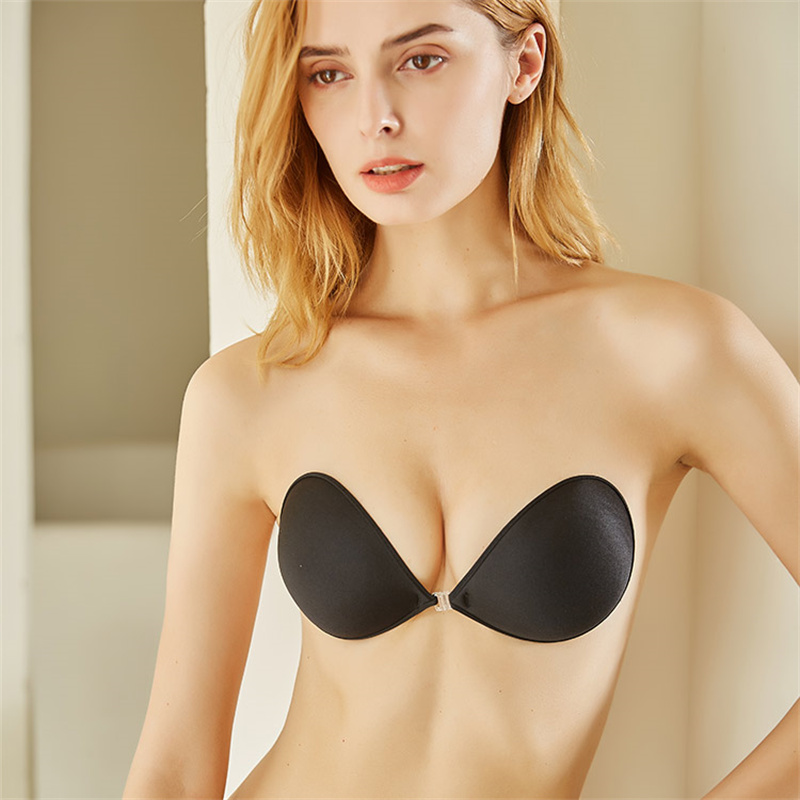 The ultimate stick-on push-up bra, this style is replete with a center clasp for extra lift and cleavage. The lightweight fabric makes it perfect to wear under sundresses on hot summer days. One Reviewer Says: "I've used this bra [three] times now in the summer heat waves and it stayed on with no problems. Easy to clean and doesn't give me a weird shape like others have."
Are adhesive bras safe to wear?
These days, women are more empowered than ever. But that doesn't mean that we are safe from the little problems we deal with every day, especially when it comes to undergarments. These days, however, we already have more options with bras. Adhesive bras are becoming popular because of the comfort and versatility when wearing different outfits. But if you're one of those who've already tried wearing an adhesive bra, you might have the same question as others: Is a stick-on bra safe? Can you wear it every day? Which bra is comfortable for daily use? Let's find out. Medical grade adhesive, this is probably the best option because medical grade adhesive doesn't contain any bubbles and will stick to your skin even if you're sweating. This guarantees that your adhesive bra won't fall off even if you're active during the day. You also don't need to worry about any irritations with this type of adhesive lining. Biological adhesive. This is similar to the medical-grade adhesive, with the advantage of sweat absorption. With biological adhesive, you don't need to worry about it sticking too much, and with proper care and maintenance, it can last for up to 3,000 uses.
Product details
| | |
| --- | --- |
| Product Name | Washable invisible sticky bra with front closure |
| Place of Origin | Zhejiang,China |
| Brand Name | RUINENG |
| Feature | Quickly dry, Seamless, Breathable, Push-up, Reusable, Gathered |
| Material | Cotton, Sponge, Medical silicone glue |
| Colors | Skin, Black, Pink purple, Custom color |
| Keyword | Adhesive invisible bra |
| MOQ | 5pcs |
| Advantage | Skin friendly, hypo-allergenic, reusable |
| Free samples | Support |
| Bra Style | Strapless, Backless |
| Delivery time | 7-10days |
| Service | Accept OEM Service |