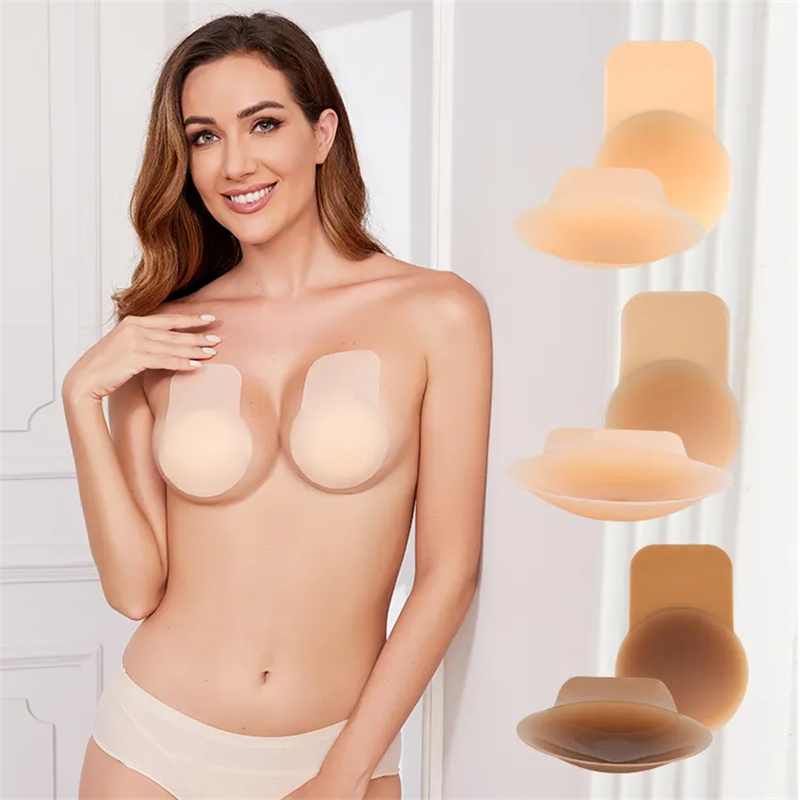 Production Specification
| | |
| --- | --- |
| Name | Silicone push up nipple cover |
| Province | zhejiang |
| City | yiwu |
| Brand Name | ruineng |
| Model number | Y4 |
| Material | 100% silicone |
| packing | Opp bag,box,according to your requirements |
| color | Light skin,dark skin,light brown,dark brown |
| MOQ | 3pcs |
| Delivery time | 5-7days |
Product Description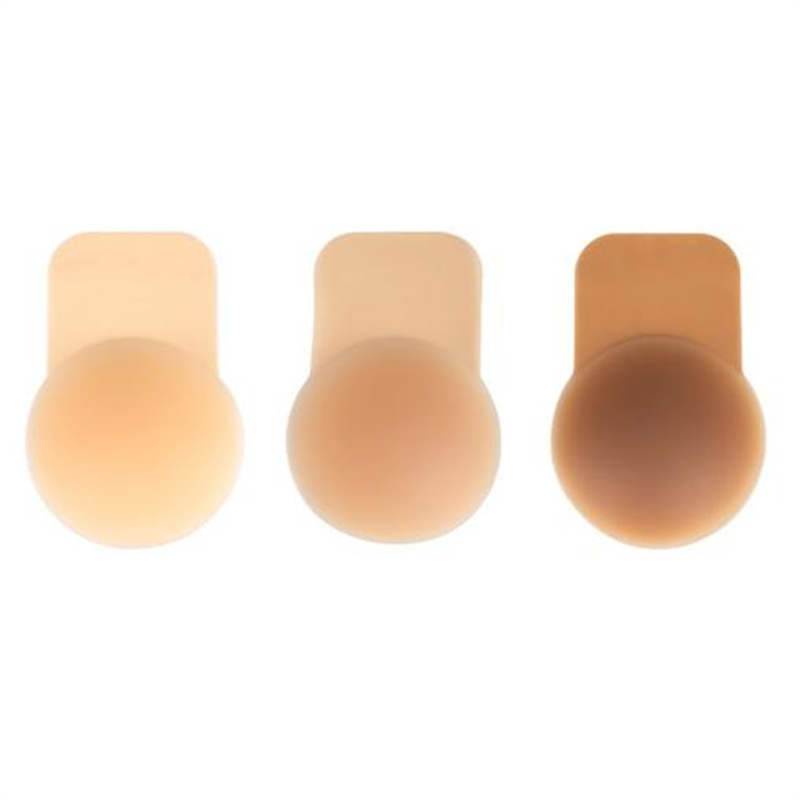 New Strapless Lift Bra Invisible Reusable Silicone Nipple Sticker Push Up Nipple Cover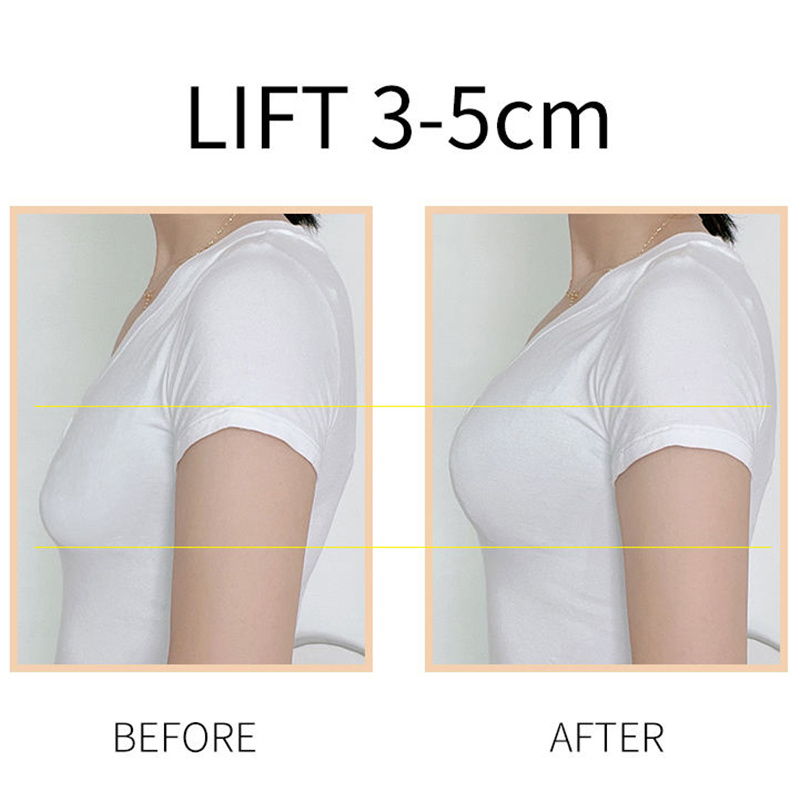 What should I do if I can't tear off the film on my bra or nipple cover After washing the bra and nipple cover, you will want to put a plastic film on it to prevent dust from entering again. When you use it again, you will find that the plastic film cannot be torn off. If you find that the plastic wrap can't be torn off, don't tear off all the edges of the plastic wrap. First, open a small hole in the plastic wrap to the junction between the plastic wrap and the silicone, and then use the hair dryer to heat the air. Hold the plastic wrap in one hand, don't use force, walk slowly in the direction of the wind, it will slowly retreat.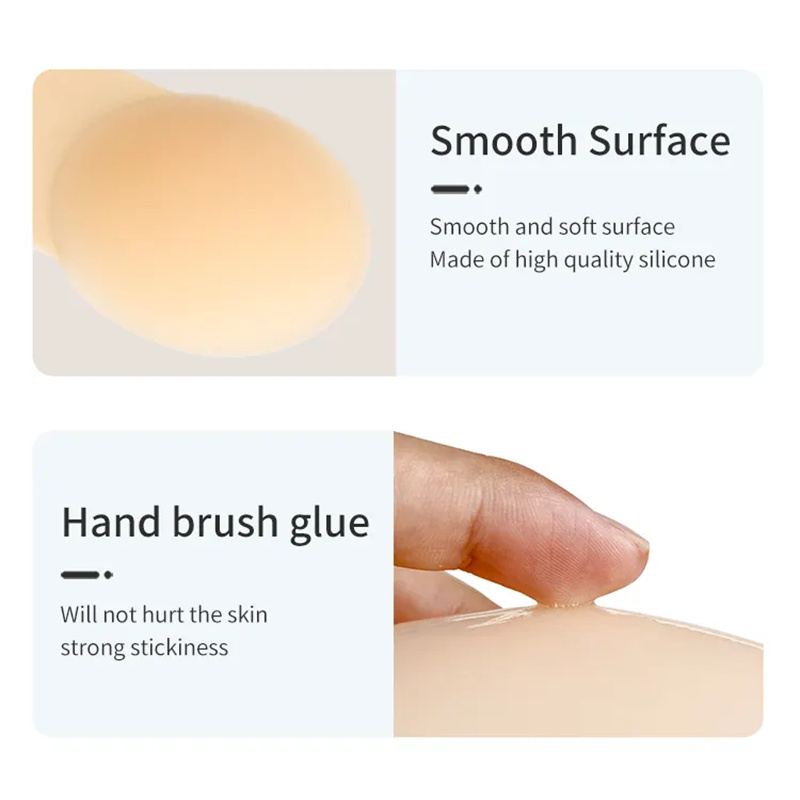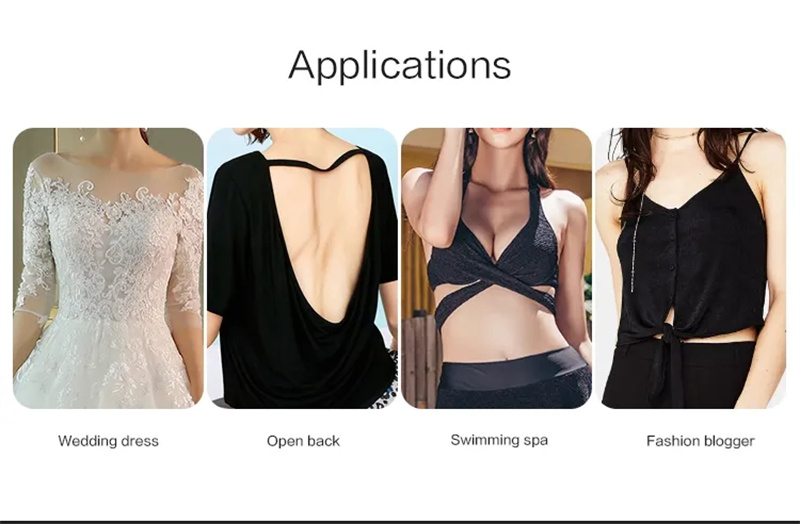 Effect of silicone push up nipple cover
Introducing the innovative silicone push up nipple cover, the perfect solution for elegant and discreet wardrobe malfunctions. This product is designed to provide seamless coverage for your nipples while giving you a natural lift, perfect for wearing with backless and strapless garments. Our push up nipple covers are made of high-quality silicone materials that are both soft and durable, ensuring a comfortable and long-lasting wear. The adhesive backing provides a secure fit that stays in place throughout the day without causing any irritation or discomfort. With this product, you can be confident and comfortable in any outfit, as it offers full coverage and a smooth, natural look. Whether you're wearing a tight-fitting dress, a low-cut blouse or a backless gown, these nipple covers will keep you looking flawless and camera-ready.Ideal for everyday use or special occasions, the silicone push up nipple cover is an essential addition to any wardrobe. It is reusable and easy to clean, making it a cost-effective solution compared to disposable adhesive covers. Our push up nipple covers come in a nude shade that matches a range of skin tones, ensuring a seamless and invisible look under any clothing. The compact design makes it easy to carry around in your purse or luggage, making it convenient for on-the-go touch-ups. Overall, the silicone push up nipple cover is a game-changer for anyone who wants to look and feel their best in any outfit. Whether it's for daily use or a special occasion, this product guarantees a natural and comfortable lift, providing peace of mind and confidence all day long. Try it out today and experience the transformative effects for yourself!
Company Information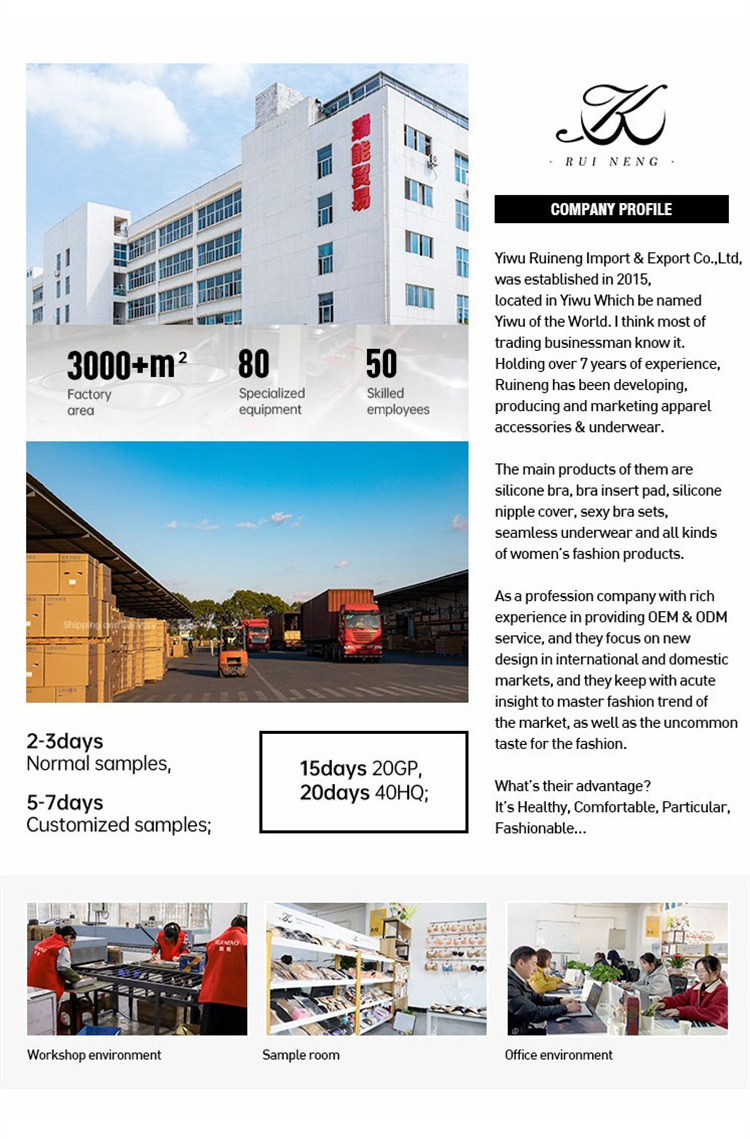 Q&A