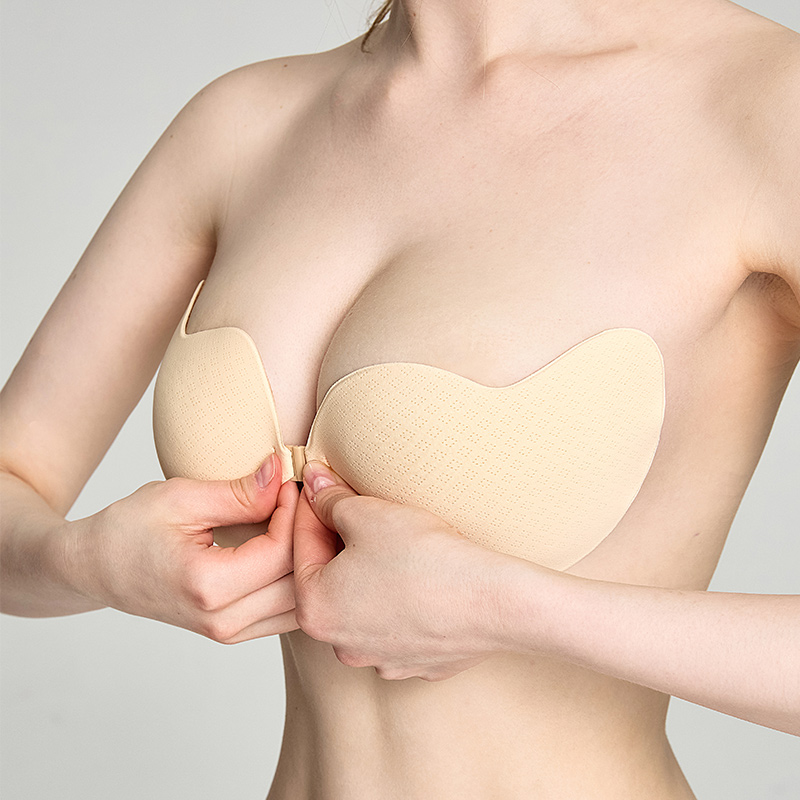 The difference between regular bras and invisible bras
Invisible bra is a kind of invisible bra that is very close to the skin color and texture, and is worn close to the skin. Because it has no shoulder straps and straps, it is directly pasted on the skin, so you don't have to worry about the bra straps slipping out quietly, which is very popular among those who like it It is favored by women who wear backless dresses. However, the doctor reminds women who love beauty that although invisible bras can eliminate some embarrassment for the wearer, they are not suitable for long-term wear. Try to wear invisible bras only when wearing ordinary bras is inconvenient, and shorten the wearing time as much as possible. After all, there are not many office workers who wear low-cut backless clothing. If you need to wear this kind of clothing because of activities at night, it is best to wear ordinary bras when you go to work during the day, and then change into invisible bras before participating in activities. In addition, if you want to stay in an environment with high temperature for a long time, try not to wear invisible bras. Before wearing an invisible bra, it is best to test whether your skin is allergic to the glue on the inner side. If you have an allergic reaction, you must replace it in time and do not wear it again. Women with wounds on their breasts should only use invisible bras after the wound has fully healed.
Product details
| | |
| --- | --- |
| Product Name | Adhevise Strapless push up lifted bra |
| Place of Origin | Zhejiang,China |
| Brand Name | RUINENG |
|  Feature | Quickly dry, Seamless, Breathable, Push-up, Reusable, Gathered |
| Material | Cotton,  Medical glue |
| Colors | Skin, Black |
| Keyword | Adhesive invisible bra |
| MOQ | 5pcs |
| Advantage | Skin friendly, hypo-allergenic, reusable |
| Free samples | Support |
| Bra Style | Strapless, Backless |
| Delivery time | 7-10days |
| Service | Accept OEM Service |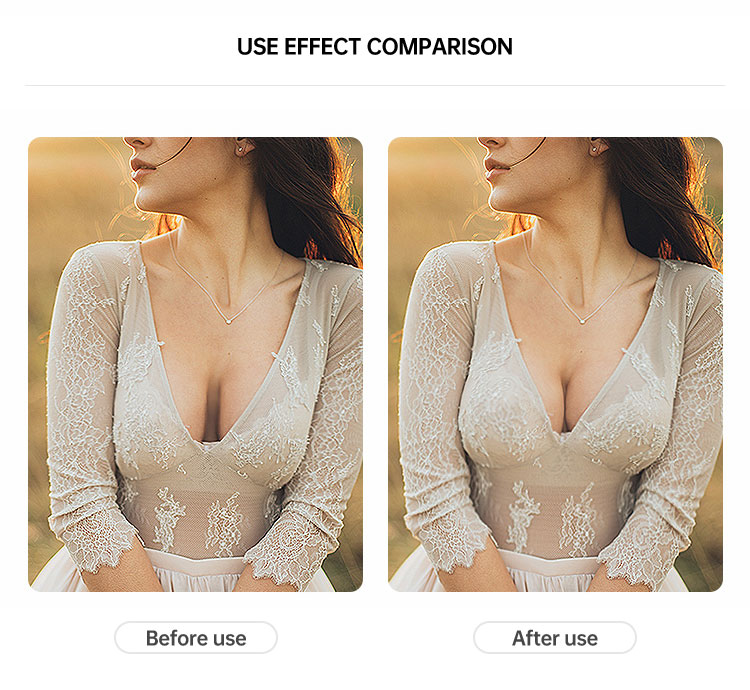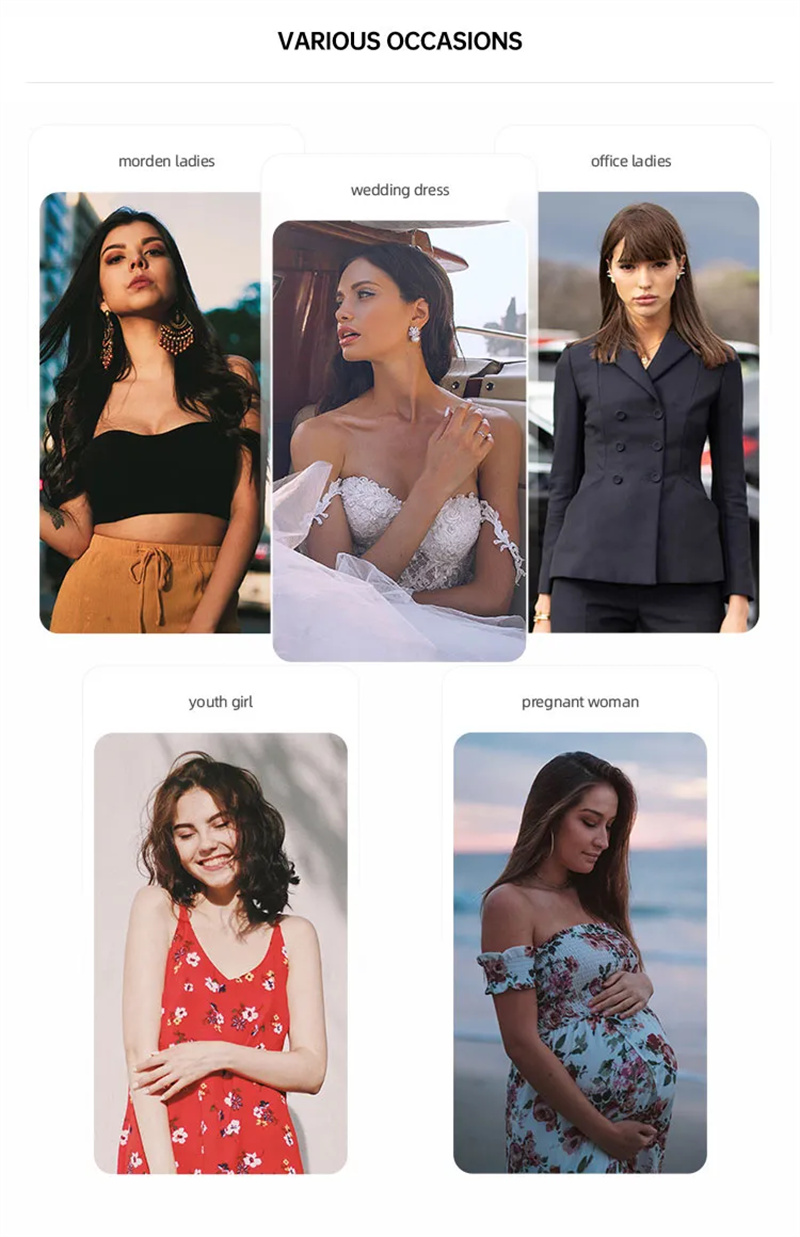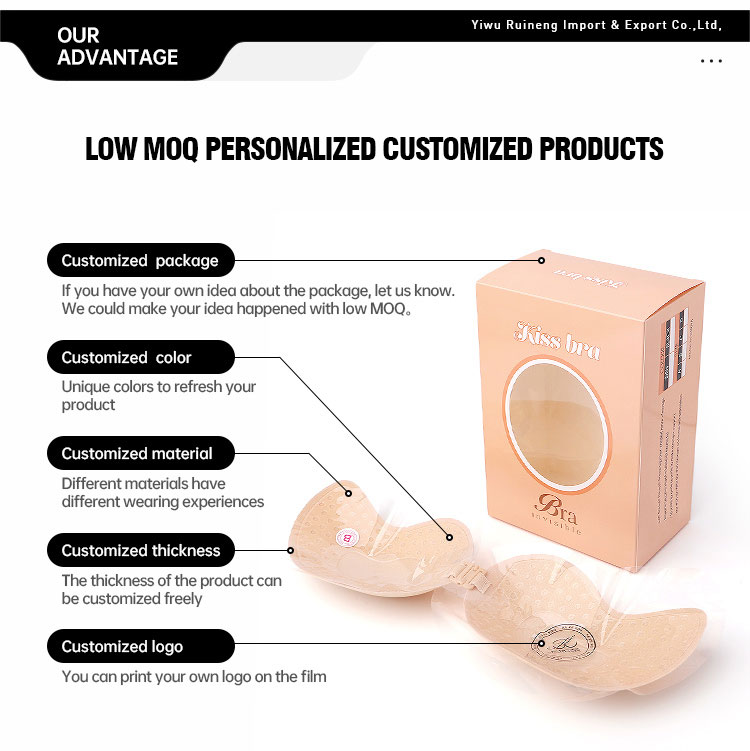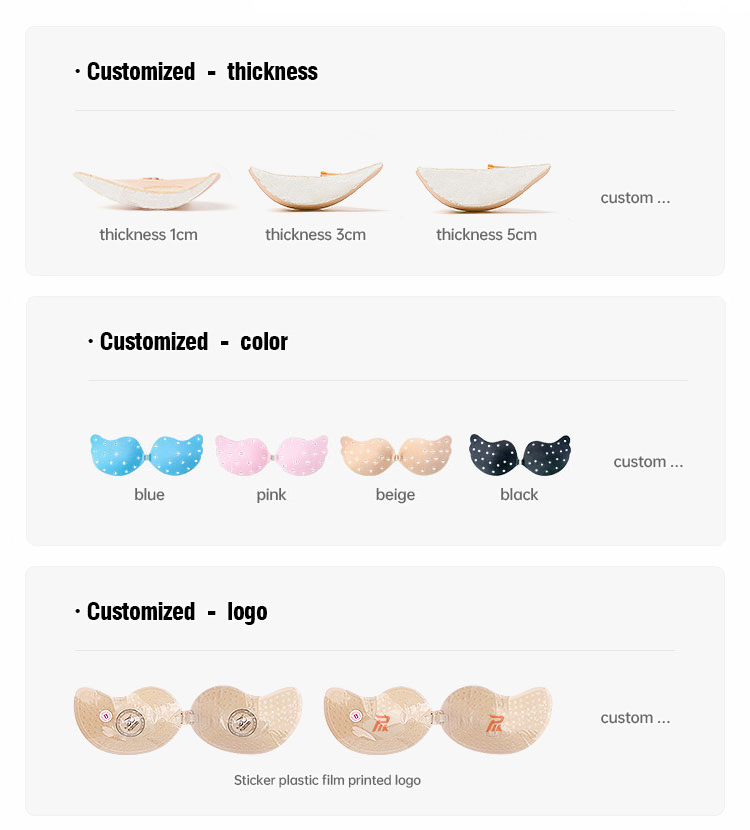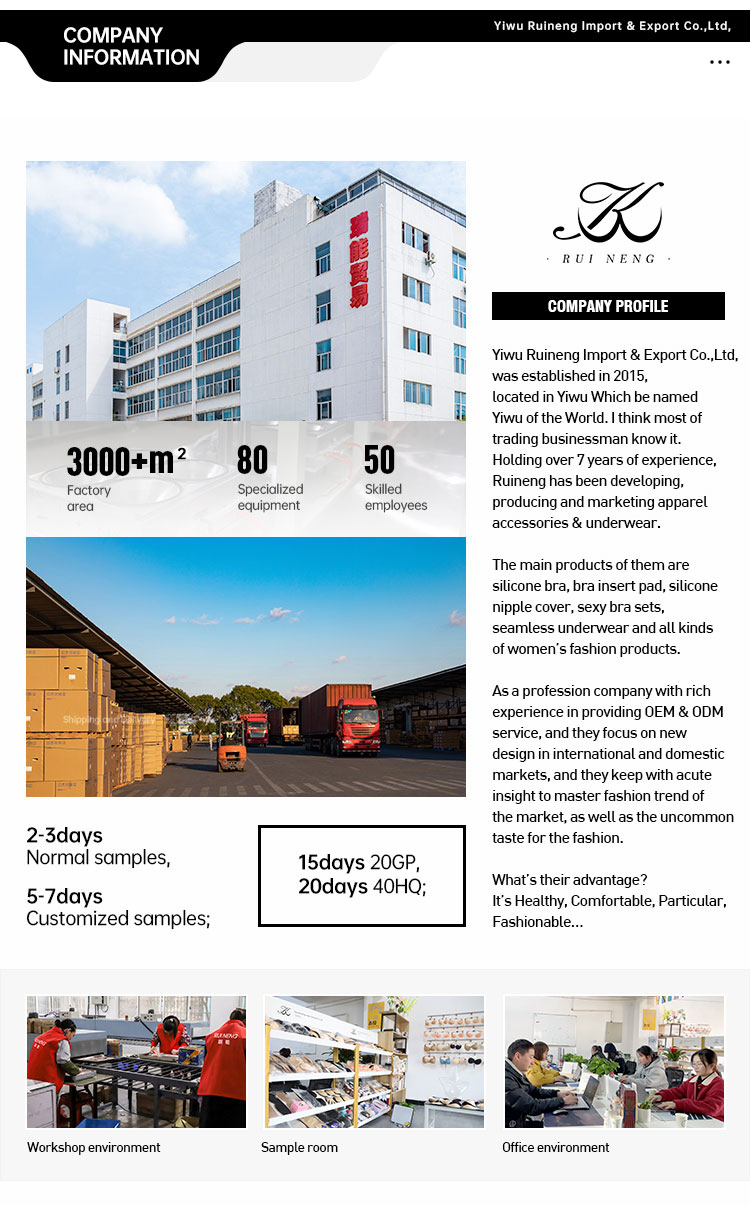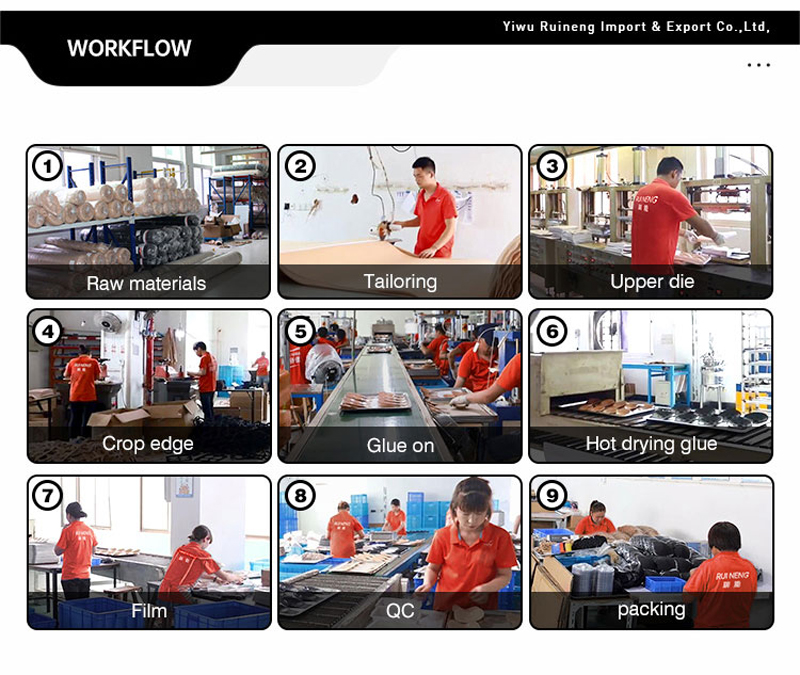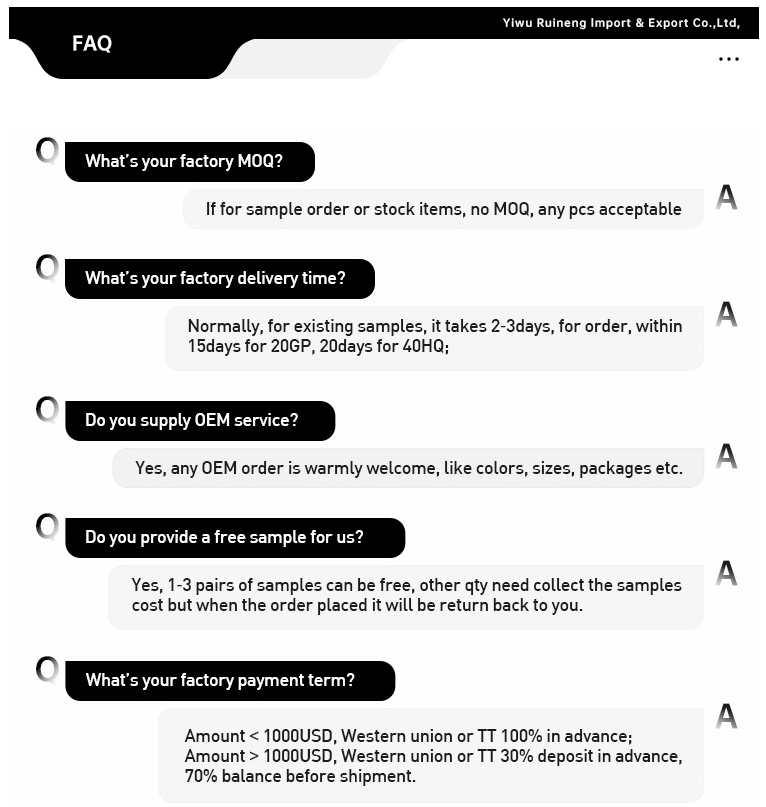 Benefits of our breathable bra
Comfort is key when it comes to choosing the right bra. We believe that a breathable bra with lots of air holes is the perfect choice for every woman. Made from lightweight, water- and sweat-resistant materials, our bras are functional and stylish. One of the notable benefits of our vented bras is their excellent breathability. Numerous air holes strategically placed throughout the design allow for maximum airflow to keep you cool and dry throughout the day. This feature is especially important during hot summer days or during intense workouts, when our bodies generate more heat and sweat. Plus, the sheer fabric used in our bras ensures lightweight comfort. You don't have to worry about any unnecessary bulk or heavy padding. The thin material won't compromise the support and shape our bras provide. You'll experience a natural, lifted look while feeling like you're wearing nothing. Another advantage of our breathable bras is their water and sweat resistance. This means that no matter how much you sweat, the fabric repels moisture, preventing embarrassing wet spots on your clothing. Plus, the water resistance ensures that the bra stays dry even in the event of an accident, such as rain or accidentally spilling a drink. The premium quality of our breathable bras is reflected in their durability and long-lasting performance. The materials used in their construction meet the highest standards, ensuring they will stand the test of time. When you shop for our bras, you can trust that you are buying a product that will provide you with dependable support and comfort for months to come. Finally, our breathable bras are sweat resistant, making them a great choice for active people. Whether you're hitting the gym, running, or participating in any other physical activity, our bras will keep you feeling fresh and dry. Say goodbye to uncomfortable chafing and irritation caused by sweat buildup and hello to a more enjoyable workout experience. In conclusion, our breathable bra with many air holes has many advantages that make it stand out from traditional bras. Its breathable, light, waterproof and sweatproof features, excellent quality, and overall comfort make it a perfect choice for every woman. Experience the difference for yourself and buy a bra that gives you the support you need while keeping you cool and dry all day long.