What's RUINENG silicone butt?
RUINENG Silicone Buttocks is a revolutionary product designed to enhance the shape and size of women's buttocks and buttocks. It is a silicone shaper with a realistic look that allows women to achieve the body contour they desire. With its innovative design and high-quality materials, RUINENG silicone buttocks are becoming more and more popular with women looking for instant, real enhancements. The main purpose of  Silicone Butt is to provide women with a fuller and rounder body shape, creating a more attractive and feminine silhouette. By wearing this silicone shaper, women can instantly achieve the look they want without expensive and risky surgery. The silicone material used in the  Silicone Butt is strong yet flexible, ensuring a comfortable fit and a seamless fit under clothing. One of the main features of  Silicone Butt is its realistic appearance. The shaper is molded to mimic the natural curve and texture of a real buttock. This adds realism to the augmented effect, making it indistinguishable from natural physical features. The silicone material also imparts a soft-to-the-touch yet firm texture, further enhancing the realism. Additionally, the  Silicone Butt is an excellent option for women who are uncomfortable with their current size. It can visibly boost their confidence and make them feel more comfortable and beautiful in their own skin. Shapewear is discreetly designed to make it invisible under clothing. This means women can wear it with any outfit and enjoy the body enhancing benefits without anyone knowing the secret behind its body enhancement. All in all,  Silicone Butt is a game changer for women looking to enhance their butt and glutes. Its lifelike look and comfortable design make it a popular choice for those looking for an instant transformation. This innovative product allows women to embrace their curves and gain confidence in their bodies while maintaining a natural and lifelike look. With Repower Silicone Butts, women can really transform their silhouette and feel great every day.
Product details
| | |
| --- | --- |
| Product Name | Silicone butt |
| Place of Origin | Zhejiang,China |
| Brand Name | RUINENG |
|  Feature | Quickly dry, Seamless, Butt enhancer, Hips enhancer, soft, realistic, flexible, good quality |
| Material | 100% silicone |
| Colors | light skin 1, light skin 2, deep skin 1, deep skin 2, deep skin 3, deep skin 4 |
| Keyword | silicone butt |
| MOQ | 1pc |
| Advantage | realistic, flexible, good quality, soft, seamless |
| Free samples | Non-Support |
| Style | Strapless, Backless |
| Delivery time | 7-10days |
| Service | Accept OEM Service |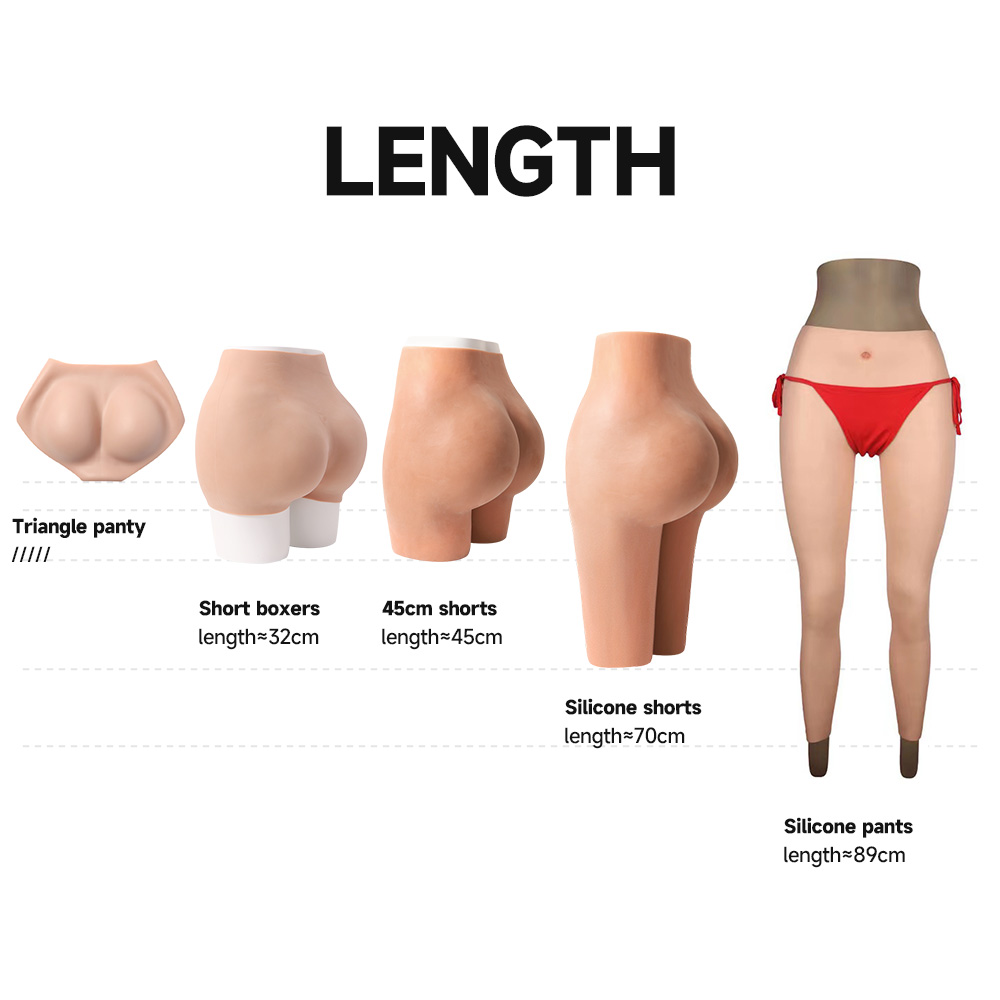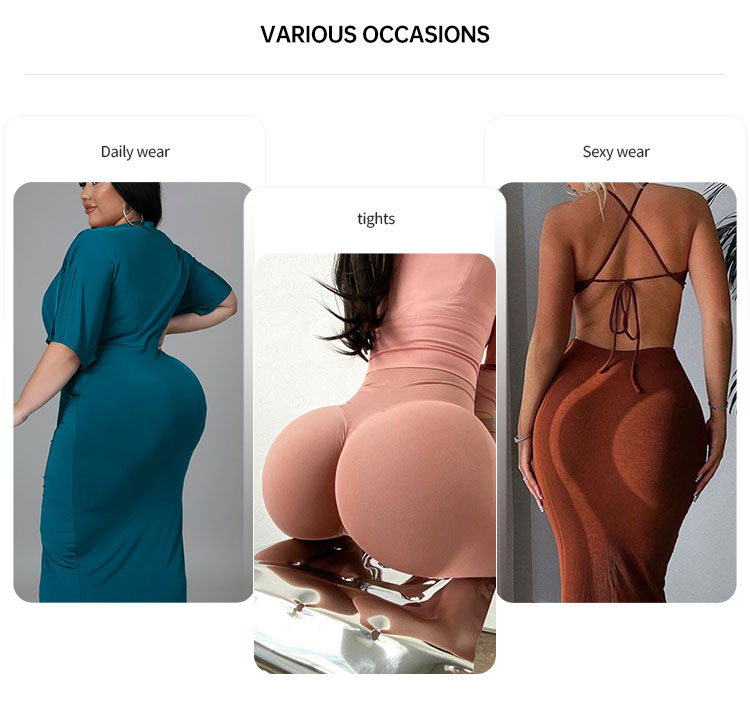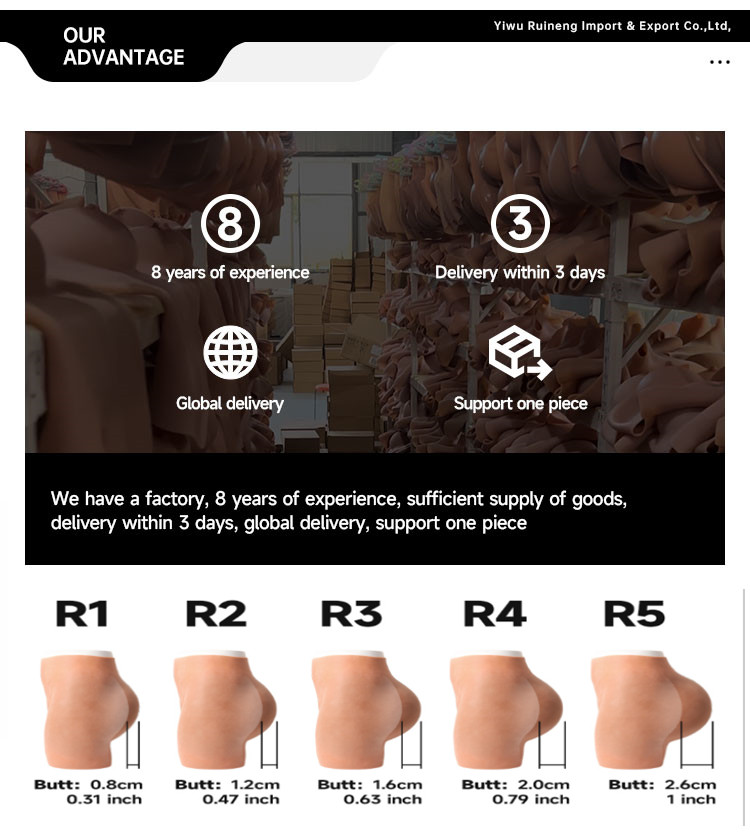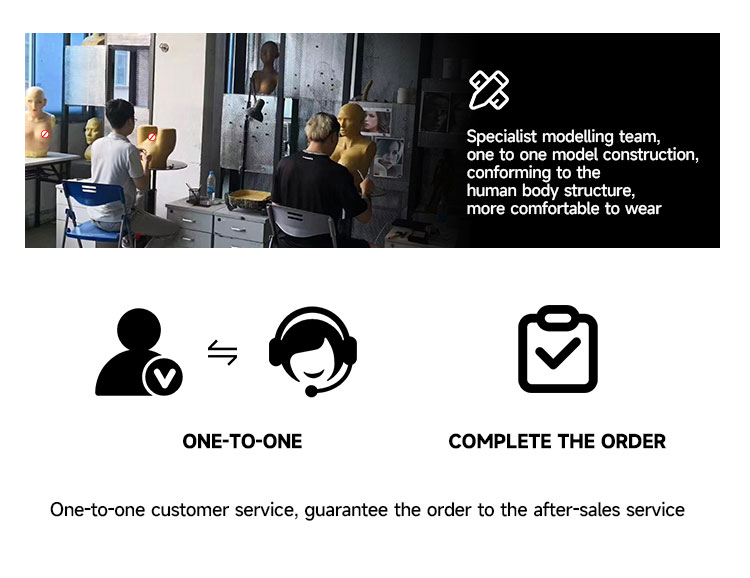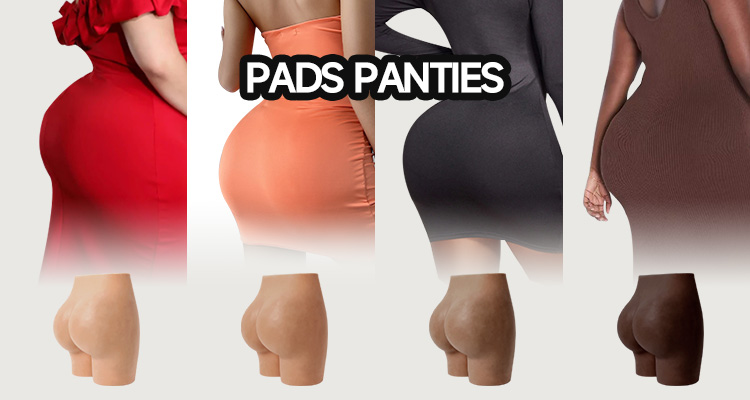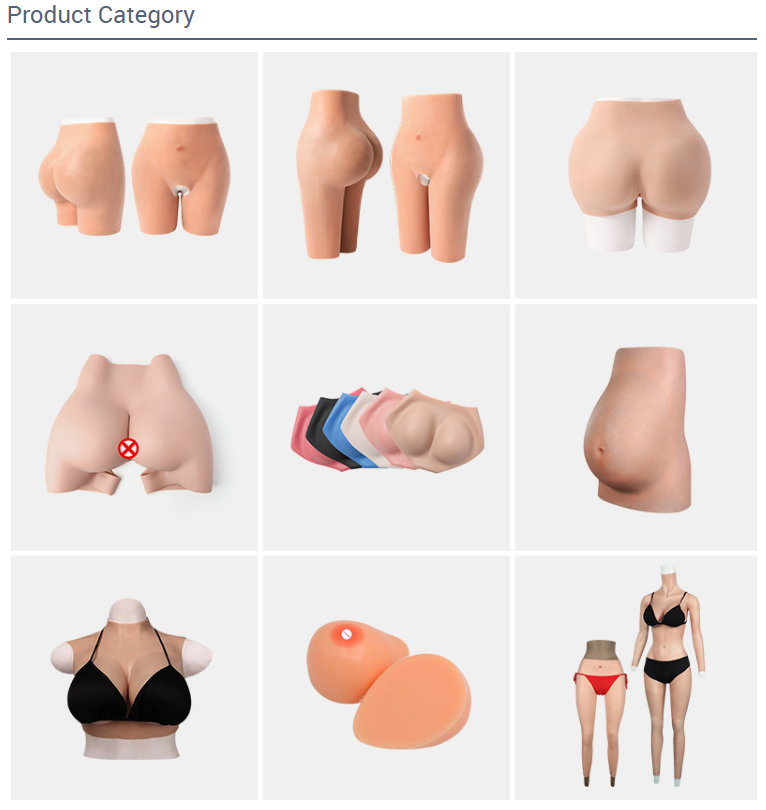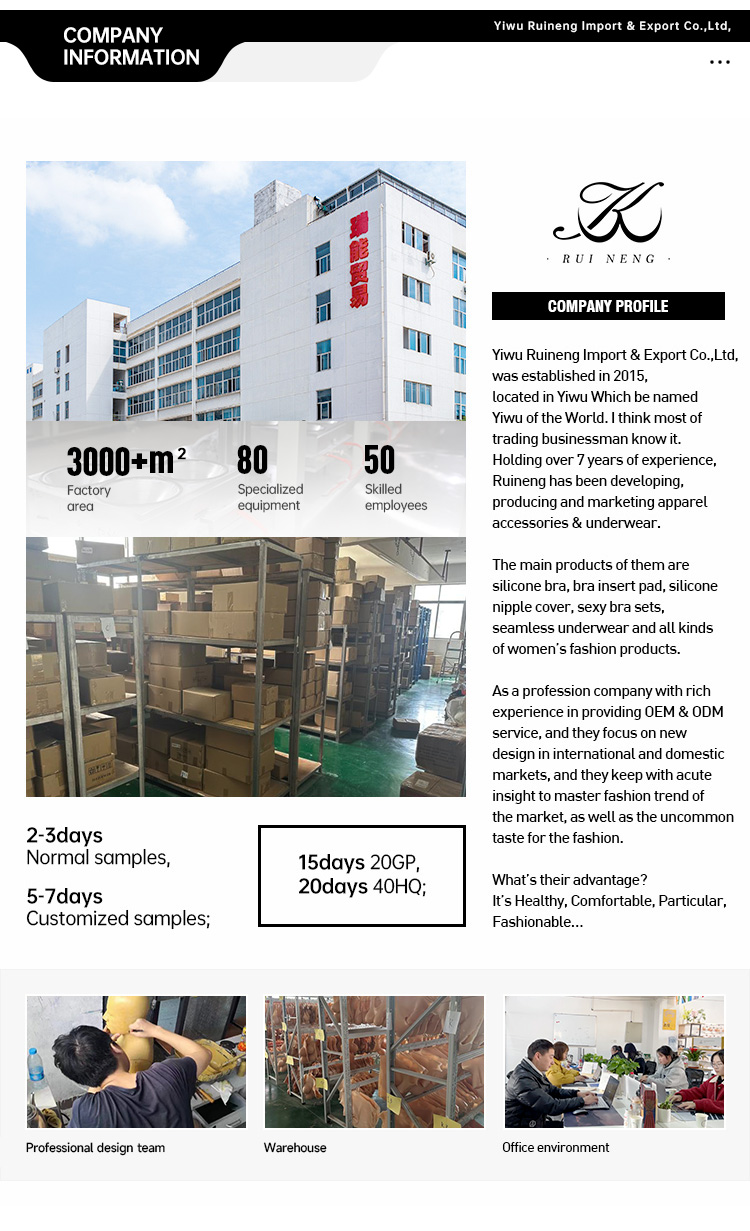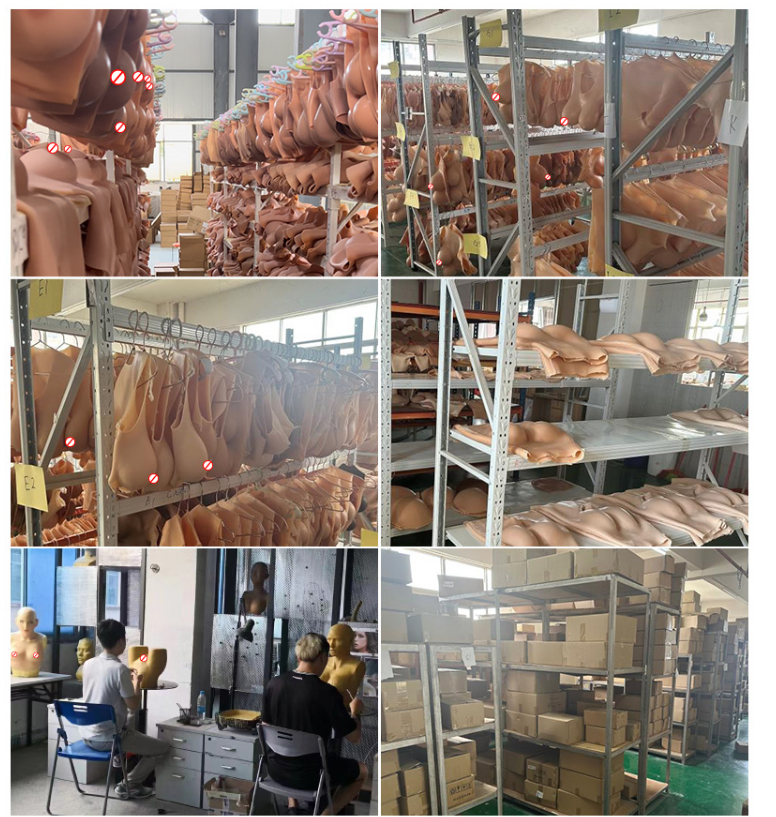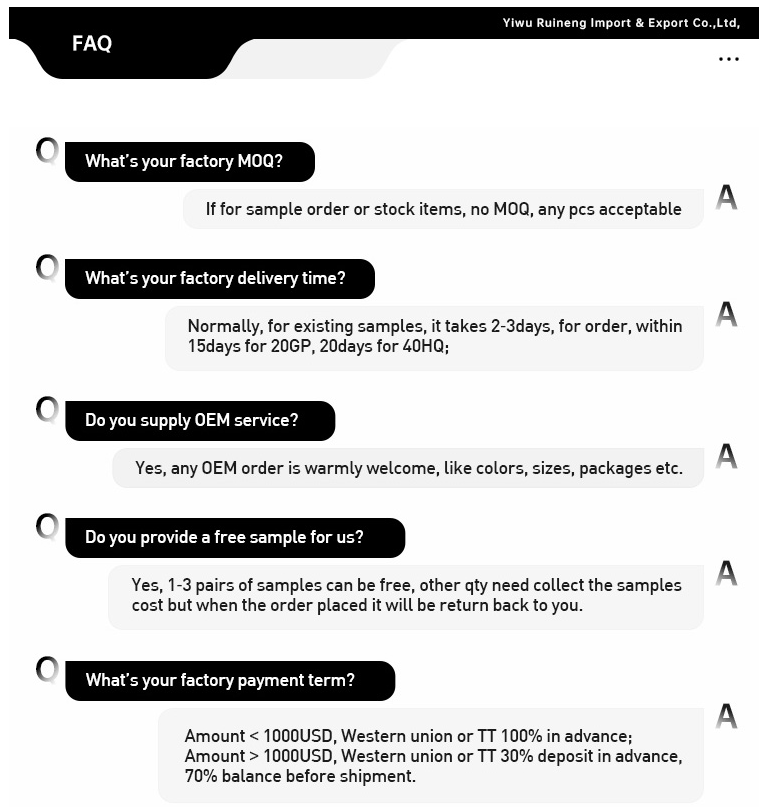 How do you use and keep silicone butt?
1. The product is with talcum powder before it is distributed for sale.When washing and wearing,be careful not to scratch it by your nails or something sharp. 2. The water temperature should be lower than 140°F. Use water to rinse it. 3. Don't fold the product while washing to prevent breaking 4. Place the product with talcum powder in a place dry and cool.(Don't place it in a place with high temperature. 5. Use with talcum powder. 6. This product is designed with a long neck,which can be cut to the length you want according to your own needs.Dont't worry just cut with ordinary scissors.