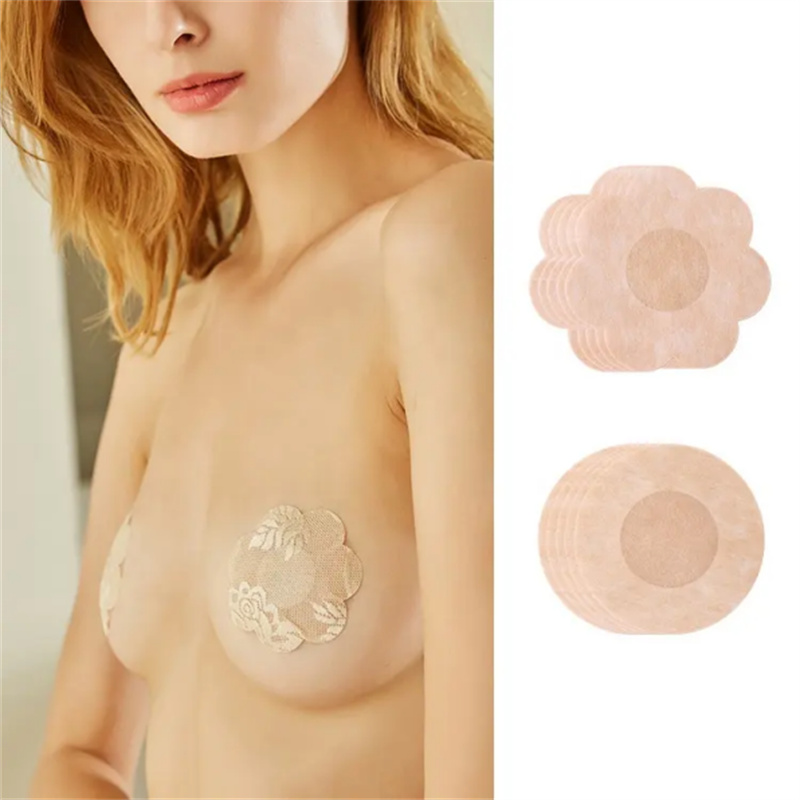 About this item
*Fabric Content: 100% woven polyester with 100% silicone adhesive. *Pull-On closure *5 Pairs of Disposable Satin Nipple Covers. Available in Nude and Cafe colors. *Easy to use, skin safe adhesive. Always skin test before using for long term wear. *Satin Material glides under fabrics for an invisible look under dresses and tops. *Comfortable and easy to wear. Provides coverage under your favorite outfits. *Subtle coverage under sheer or barely-there fashions for a smooth bra-free look.
Production Specification
| | |
| --- | --- |
| Name | Non-woven disposable nipple cover |
| Country | zhejiang |
| City | yiwu |
| Brand | ruineng |
| number | Y10 |
| Material | 100% silicone |
| packing | Opp bag,box,according to your requirements |
| color | Nude |
| MOQ | 3pcs |
| Delivery | 5-7days |
| Size | 6.5cm/7cm |
Product Description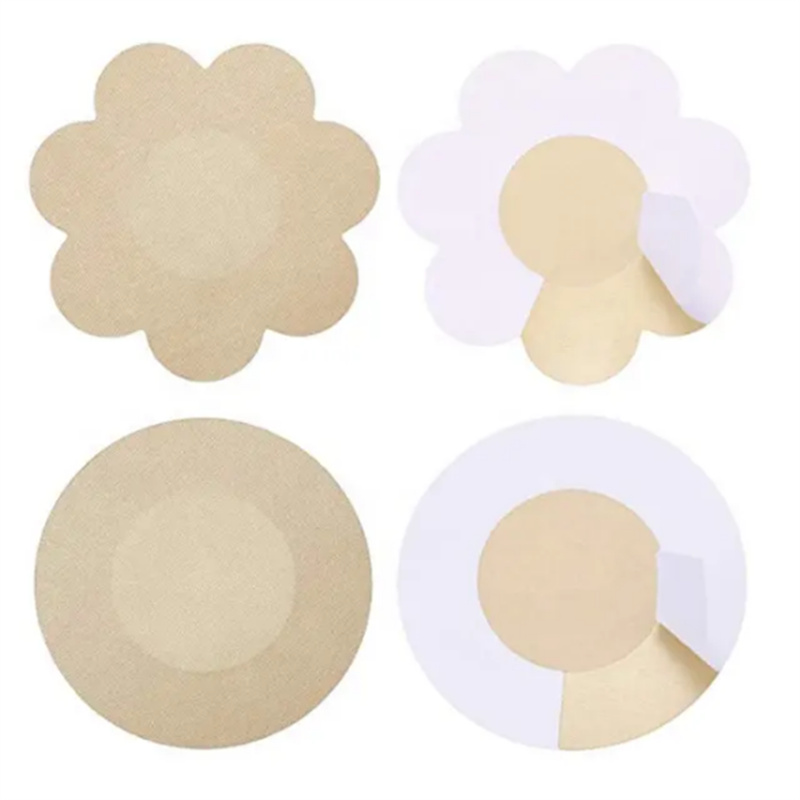 Aadhes Nipple Sticker ultra thin Invisible Non-woven Breast Pasties Adhesive Disposable Nipple Cover
Application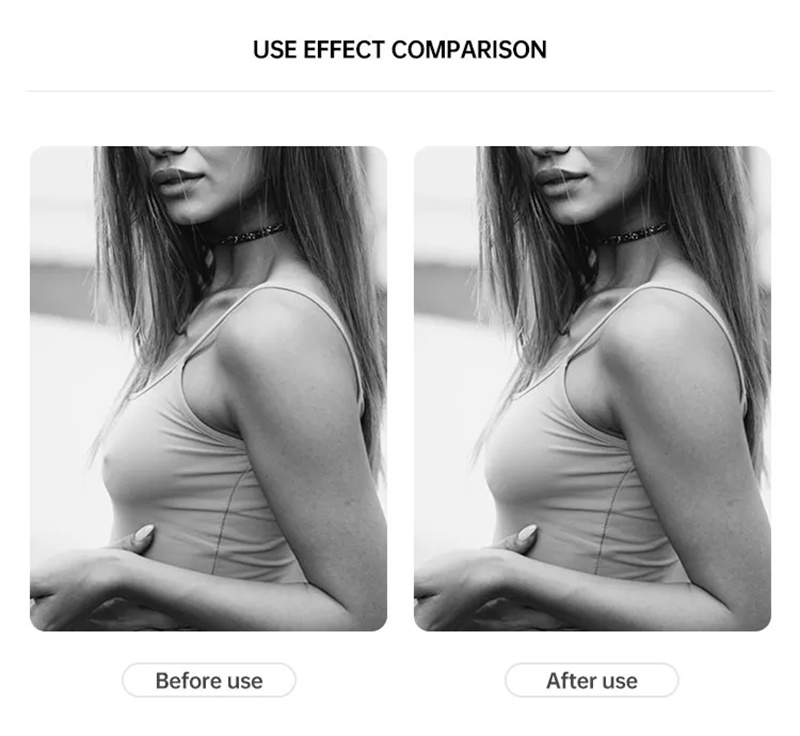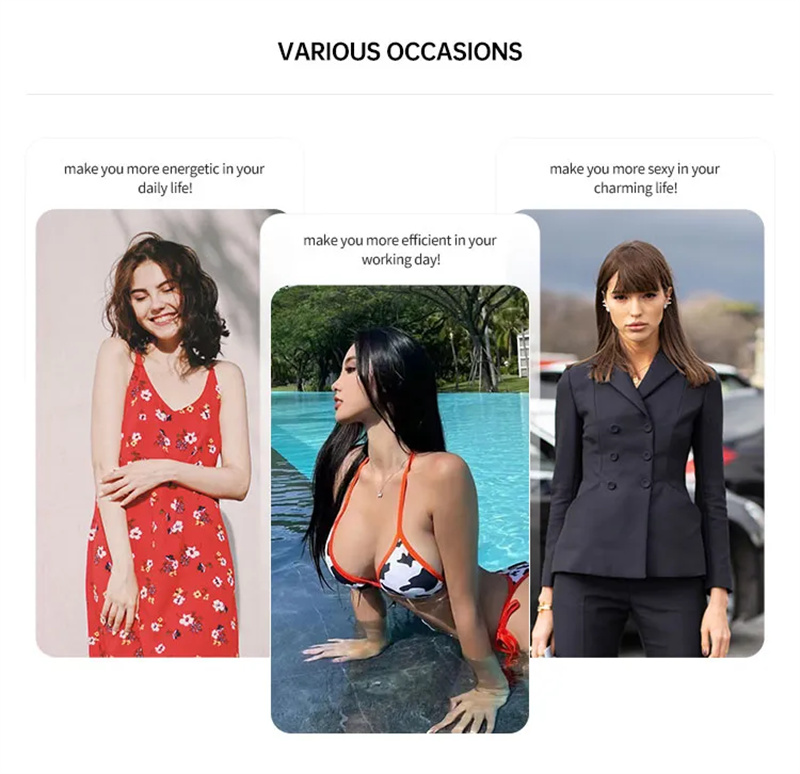 Advantages of disposable nipple cover
Introducing the revolutionary new product - disposable nipple covers! These innovative covers provide a discreet and effective solution to the age-old problem of nipple visibility, ensuring you look your best at all times. Here are some of the advantages of using our disposable nipple covers: 1. Invisible and discreet: Our nipple covers are designed to be invisible under clothing, providing a seamless silhouette. You can wear them confidently with any outfit, without worrying about embarrassing nipple visibility. 2. Comfortable and breathable: Our nipple covers are made from soft, breathable material that feels comfortable against your skin. They won't cause any irritation or discomfort, even if you wear them for extended periods. 3. Easy to use: Our nipple covers are incredibly easy to use - simply peel off the backing and place over your nipples. They are self-adhesive, so you don't need to worry about them slipping or falling off. 4. Hygienic and convenient: Our nipple covers are disposable, meaning you can simply throw them away after use. This makes them a hygienic and convenient solution, especially when travelling or on the go. 5. Versatile: Our nipple covers are suitable for a wide range of occasions, from everyday wear to special events. They are particularly useful for wearing with sheer or light-colored clothing, where nipple visibility can be a concern. In summary, our disposable nipple covers are a must-have for anyone who wants to feel confident and comfortable in any outfit. With their invisibility, comfort, convenience, and versatility, they are the perfect solution to a common problem. So why wait? Try them today!
Company Information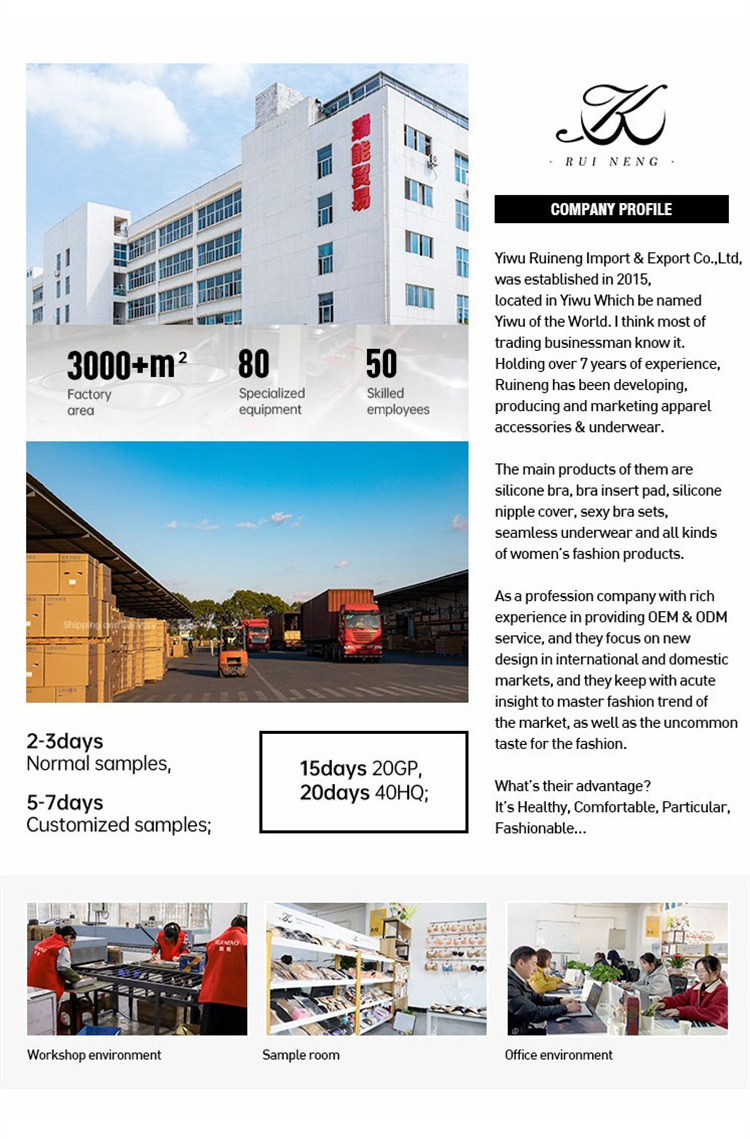 Q&A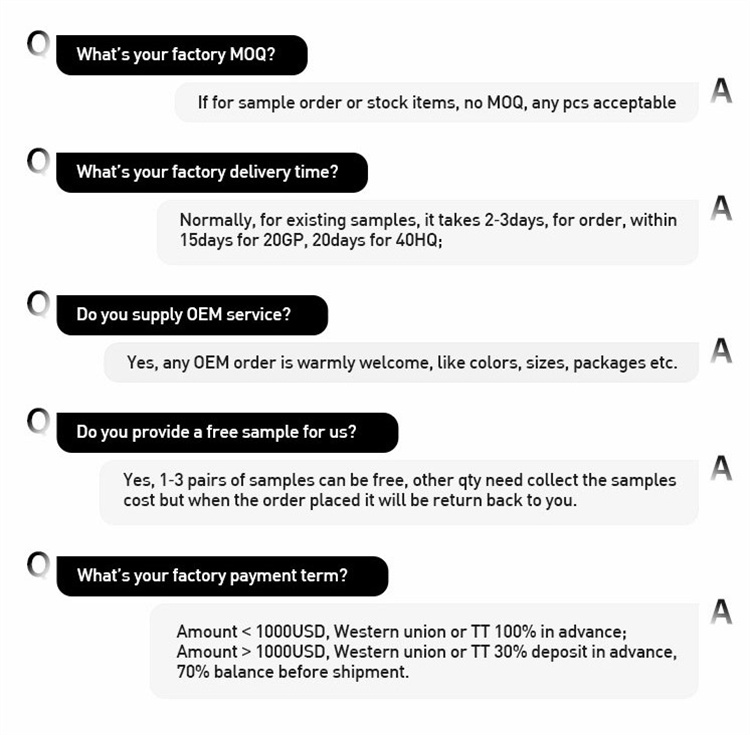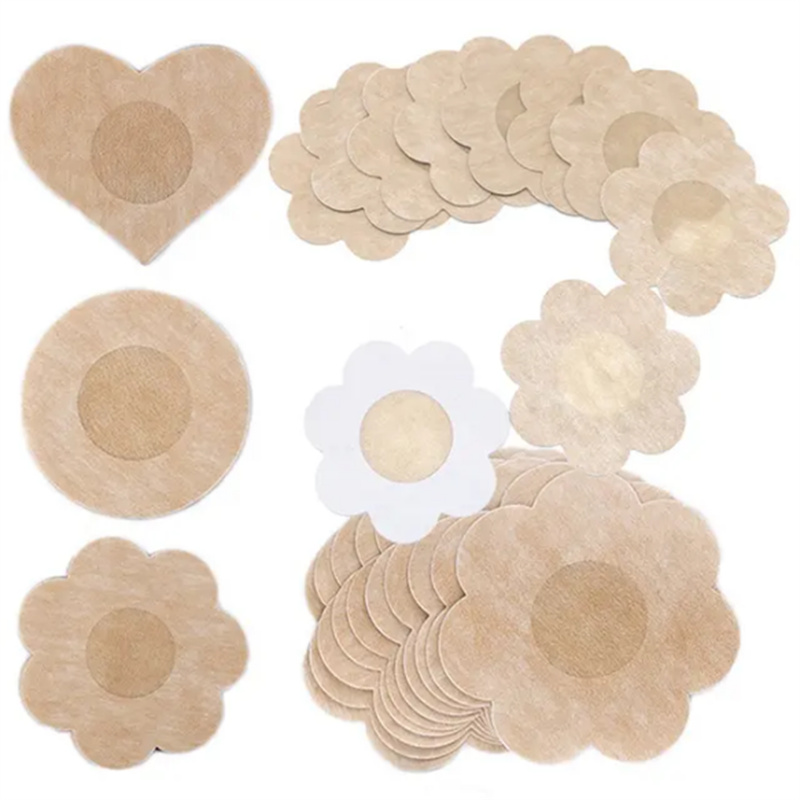 Intimates accessories adhes Nipple Sticker ultra thin Invisible Non-woven Breast Pasties Adhesive Disposable Nipple Cover