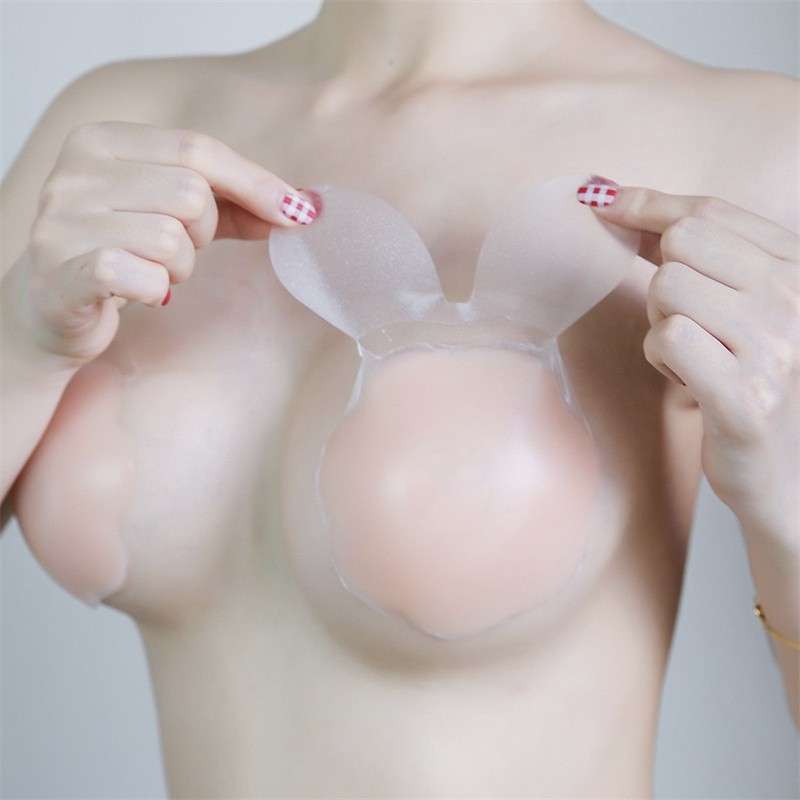 Tips
It is not recommended to wear breast stickers after pregnancy, not because of the quality and composition of the breast stickers. It is because the breasts change obviously after pregnancy, and the nipples will become hard and large. It is recommended to wear more comfortable cotton underwear, which is conducive to breast development.
Production Specification
| | |
| --- | --- |
| Item | Value |
| Product name | Push up rabbit nipple cover |
| Brand Name | Ruineng |
| Model Number | RN-S16 |
| Supply Type | OEM service |
| Material | silicone |
| Gender | women |
| Delivery time | 4-7 Days |
| 7 days sample order lead time | Support |
| Place of Origin | Zhejiang, China |
| Keyword | Silicone Bra |
| Design | Accept Customize |
| MOQ | 3 pair |
| Advantage | Soft,Comfortable,Suitable,Push up |
| Usage | Daily Used |
| Packing | Opp bag |
| Bra Style | Stapless, sexy, cute |
| Color | Light skin |
| Size | 10cm |
Product Description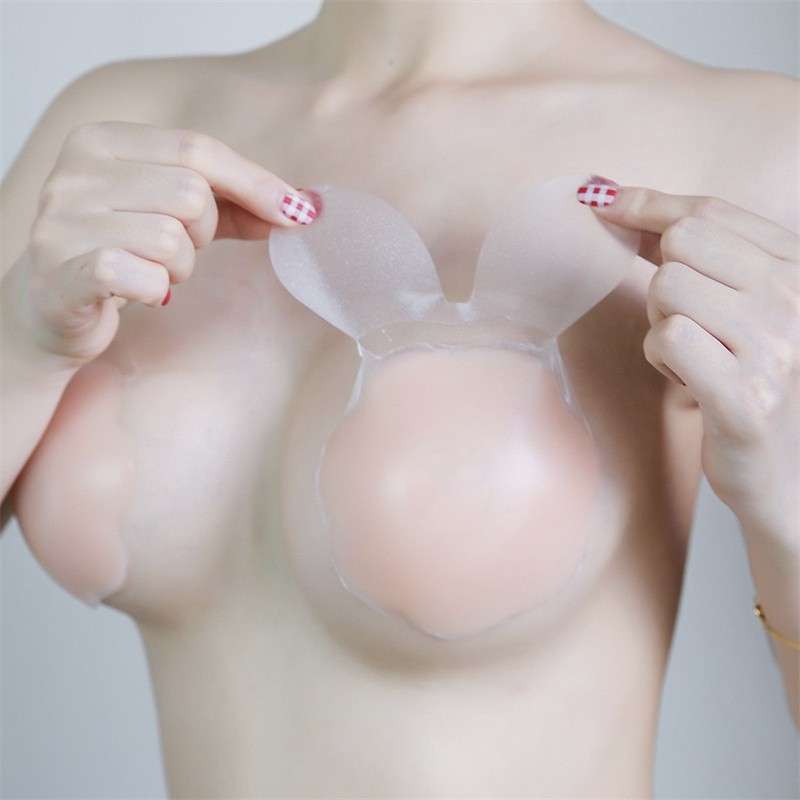 Application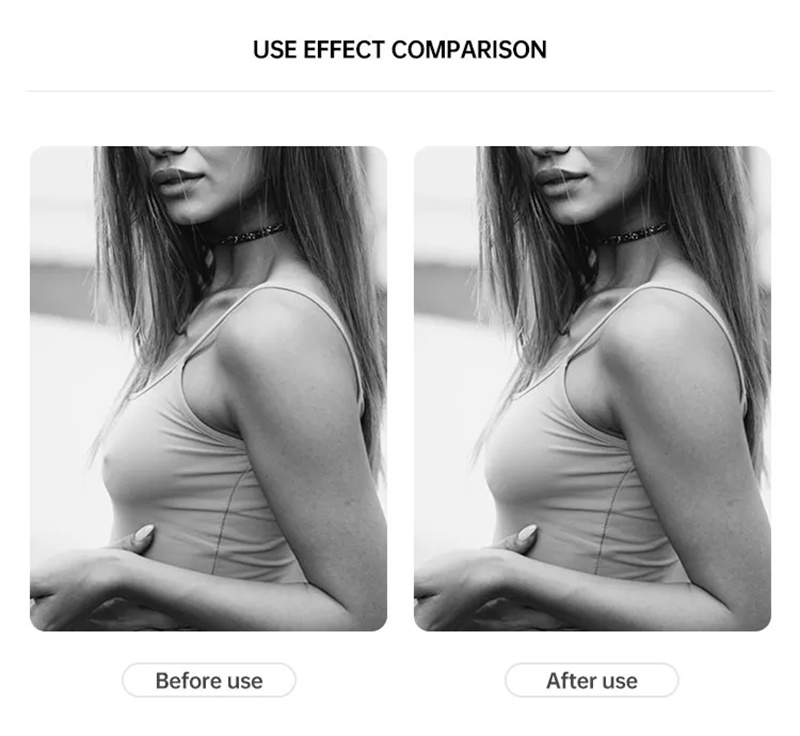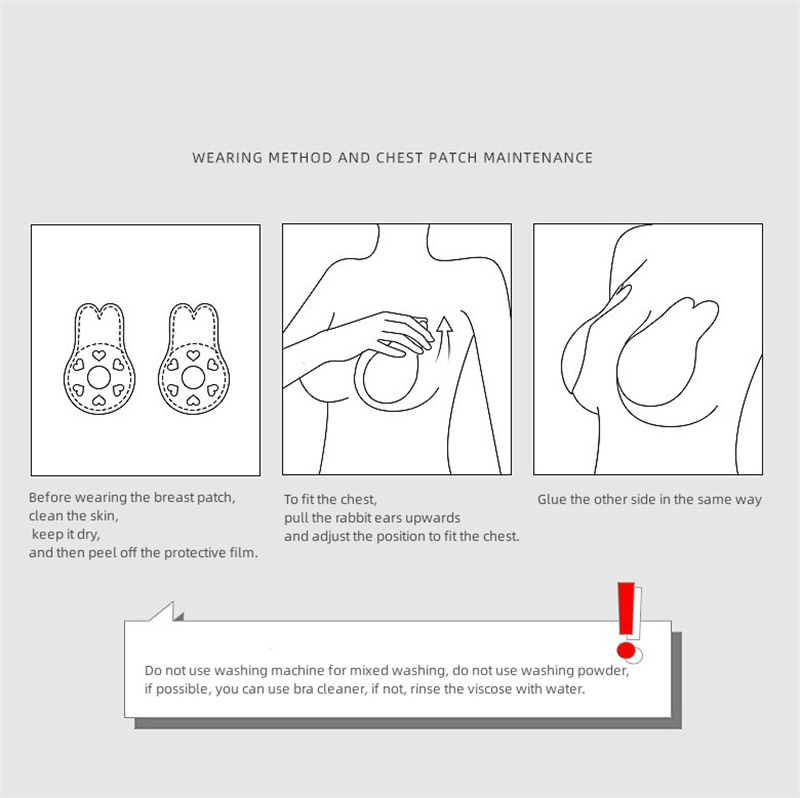 Silicone for making nipple stickers
Silicone breast stickers and nipple stickers are essential artifacts for many people when they wear off-the-shoulder, backless, see-through, and wedding dresses. The production and production of quality assurance, comfortable and skin-friendly products can be favored by a large number of customer groups. Many manufacturers of silicone breast stickers want to have high sales volume so that their products can occupy a place in the market. However, not every manufacturer of silicone breast stickers can do it. If you want to achieve it, start from the source. The raw material of silicone breast stickers is liquid silicone, and liquid silicone is also divided into many types according to the use and performance. What kind of liquid silicone is used as the raw material for silicone breast stickers? Some use human body silica gel, because many nipple stickers are skin-colored; some use silicone gel (jelly silica gel), because it is very soft, like jelly, and has adsorption and self-healing properties; both are both Liquid silicone. When choosing silicone breast stickers, you can start with the hardness of the silicone, because it needs to have high softness and good resilience to bring comfort to the user. You can choose 0-5 degrees. If you have higher requirements for softness and hardness, you can choose human body silicone or silicone gel below 0 degrees. You can also start with the skin-friendly aspect, because the silicone breast stickers need to be pasted on the human skin. If they are not skin-friendly, it will cause discomfort to the user and even cause allergies. Therefore, when we choose the raw material of silicone breast stickers, we choose the human body silicone and silicone gel that are environmentally friendly, non-toxic and tasteless, and have passed FDA food grade certification and skin testing.
Our Advantage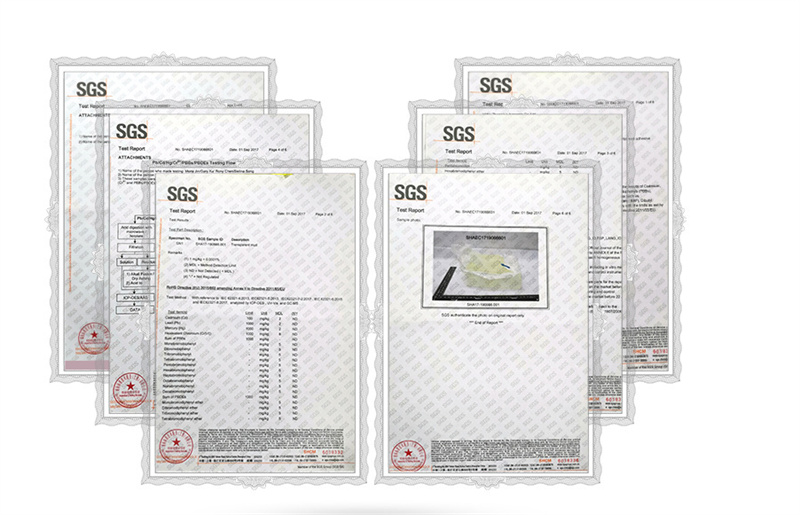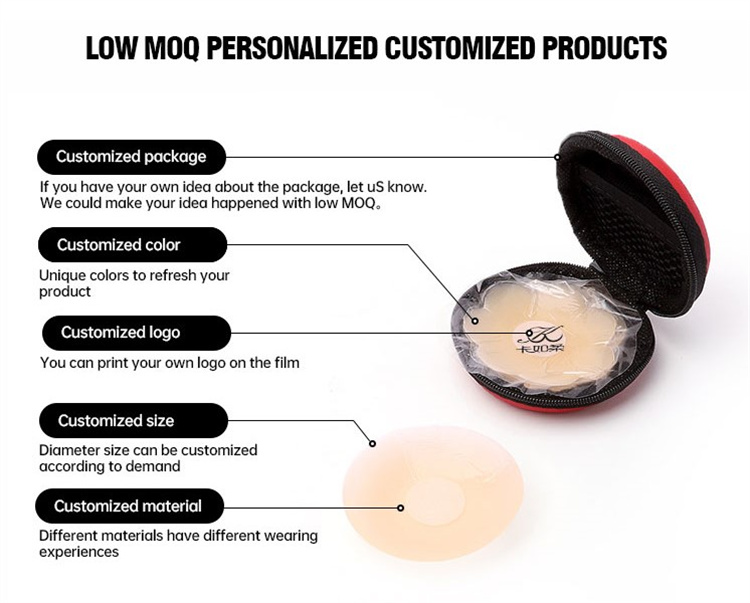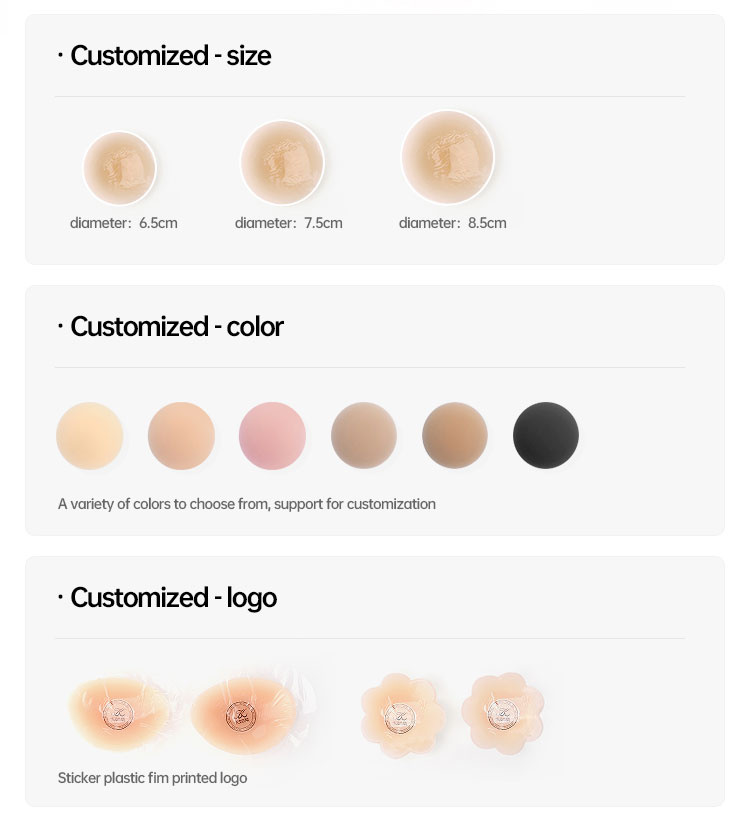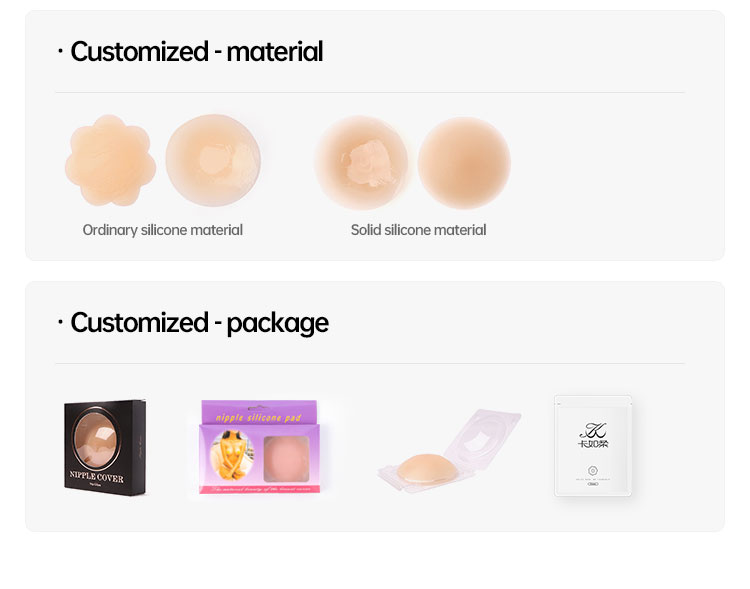 Workflow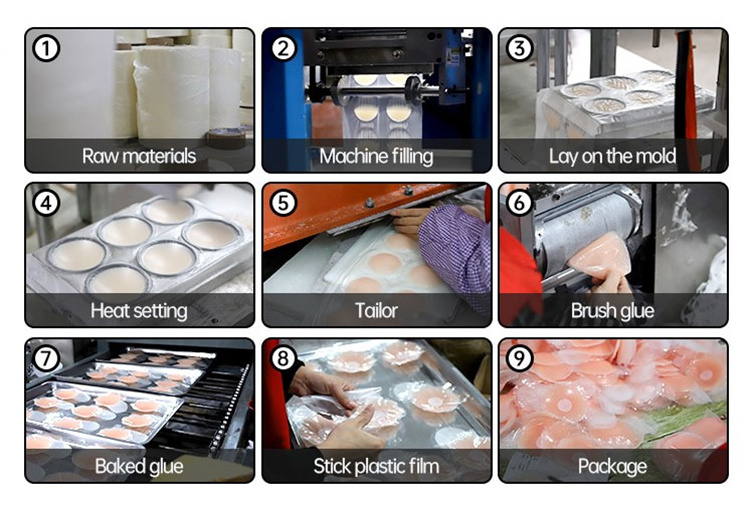 Company Information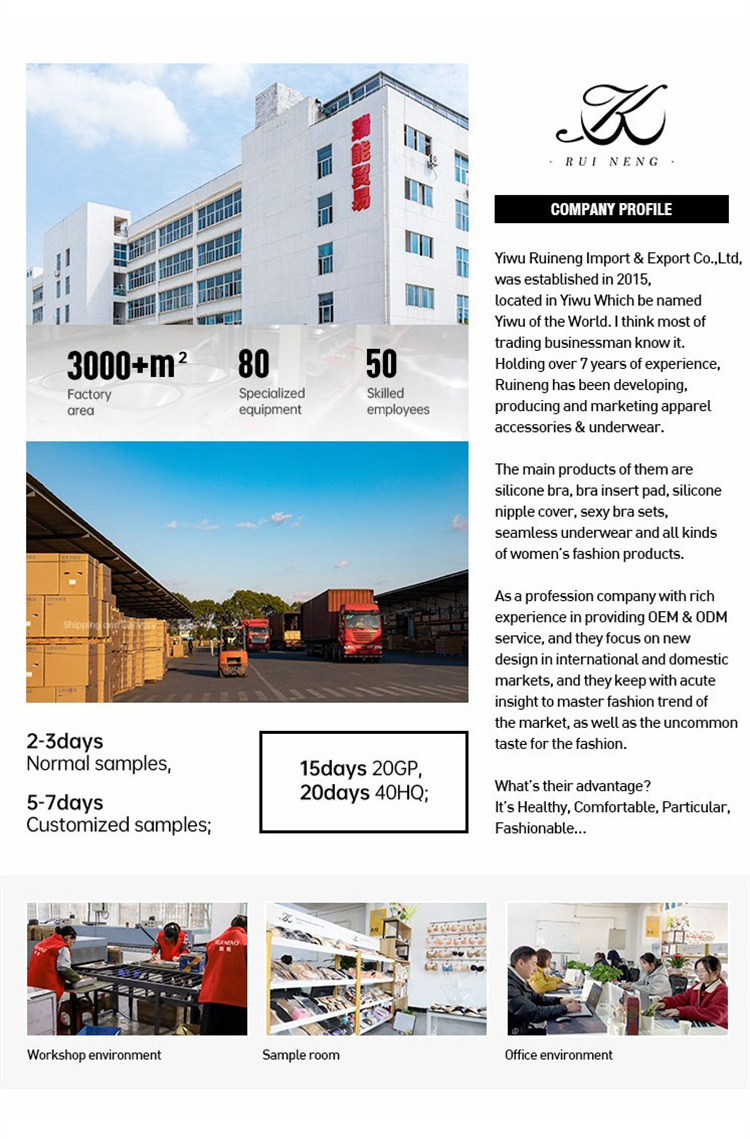 Q&A